Home >> Other Mobiles >> Elephone U Pro Price in India, Features quite promising on processing, display
Elephone U Pro Price in India, Features quite promising on processing, display

Elephone U Pro Price in India
Sometime unusual things crop up if there is significant time gap in the announcement of a smartphone and its actual launch. One thing that can affect is various events that takes place in the market and same has happened to Elephone U Pro.
Previously it was revealed as Elephone S9 Pro but in the meantime Samsung has revealed its Samsung S9 and hence whole spectrum has changed now. As per official website, Elephone U Pro is set for launch in January 2018 though they have yet to reset the name to fresh one there as well.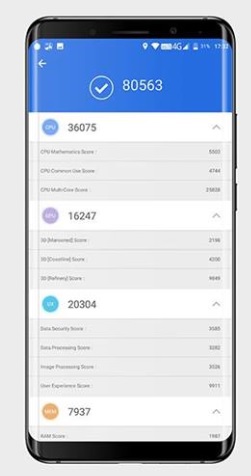 Its going to be a low budget smartphone though there are some eye catching features in its store. Elephone U Pro price in India is going to be less than Rs. 20,000 which is quite normal for any powerful smartphone in the market. If you are little tight on the budget side than Elephone new U could be better option which is nothing but Elephone S9 model renamed in same patter as this one. The name is derived fro curved shaped display available on this smartphone.

Very few features details of Elephone U Pro on Facebook have been revealed on this model and one of them is Snapdragon 660. The company has claimed its one of the upcoming model has scored 80563 score and logically this model is quite likely to be the one to achieve that. However company has mentioned few models with one of them being scoring this level.

You will have much better display quality on Elephone model U Pro as it will carry 5.99 inch FHD screen with 18:9 aspect ratio and flexible infinity AMOLED quality. The new smartphone will have NFC for connectivity and will provide wireless recharging making it more easy to recharge.

Processing and storage are quite appealing features in Elephone smartphone U Pro as there is 6GB RAM and 128GB ROM. Rest of the features are just speculative but one can expect them to be of very high quality.

We will update official Elephone U Pro price in India once its announced from reliable sources.

Elephone U Pro Features list in India
5.99 inch screen
Screen quality: FHD, 18:9 aspect ratio, flexible infinity AMOLED
6GB ROM
Snapdragon 660
128GB ROM
NFC
Wireless recharging
Red color