Panasonic Eluga A4 Price in India, split screen and 32GB internal memory to appeal much

Its no more that we need to keep flipping screen to access multiple apps at a time, thanks to the onset of split screen models like Panasonic Eluga A4 in India. Now with the support of Android 7.0 Nought one can split the screen in 2 or 3 windows and keep working on all of them.
It can be checking your social apps or other activity like watching videos and images. Its also quite useful when we need to read messages when we are already working on something else.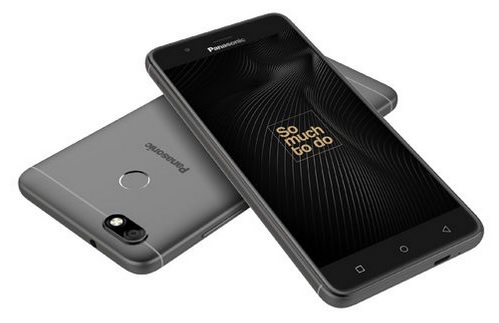 Just launched unique smartphone Panasonic Eluga A4 price in India is Rs. 12,490 which keeping in mind its features strength will look just slightly on upper side. Though there arre unique features in this model which deserve better pricing but there worth will vary from user to user. Also there are few setbacks also in Panasonic Eluga A4 which will become more apparent when we compare against current model in same price range.

On the brighter side, Panasonic Eluga A4 features include 5.2 inch screen with HD IPS display and 2.5D curved surface to ensure amazing display. Having 32GB ROM is something every one would love to notice which can go up to 128GB in expansion mode. Keeping in mind need for better processing, Panasonic Eluga A4 comes with 3GB RAM and also 1.25GHz MediaTek Quad core processor. To provide security to your data and apps one can always use finger print scanner (also read Panasonic Eluga Ray 700).

The powerful 5,000 mAh battery in Panasonic model Eluga A4 comes with smart charging to ensure one do not have to keep waiting for long. On the disadvantage side in Panasonic Eluga A4, the model does not have dual camera on either side. Its your own call if 13MP auto focus with LED flash camera on rear and 5MP front camera will give you appealing output.

Certainly drop in Panasonic Eluga A4 price in India from current level at least on online stores will be received with great joy.