Panasonic Eluga Ray 700 Price in India, Features noticeably better than earlier model

Most of the Japanese companies have been on the back foot especially when it comes to their success in Indian smartphone market. This can be attributed to more than one factor and they are from their native country to India also. In my initial days when I started purchasing electronics products, Japanese brands were one of my favorite. Every one would recall how Phillips and Sony products were in hot demand in India and also abroad. But now lot has changed but still we keep getting new products like Panasonic Eluga Ray 700 in India and they are worth buying even now as they stand true to their reputation.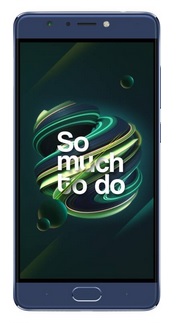 Panasonic has almost single handedlly kept going on in the Indian market and has quite good list of models in different price category. Panasonic Eluga Ray 700 price in India is only Rs. 9,999 which even in the current set of 4G enabled models is quite competitive. However it is yet to arrive in the market and one would have to buy Eluga Ray 700 Panasonic from Flipkart in the initial period. If you are very keen to buy in the first stage, you can set alert on the site for its arrival.

There is slight but noticeable improvement one would see in Panasonic Eluga Ray 700 features quality as compared to 500 model which was launched very recently only. The 700 model comes with 5.5 inch full HD screen which is quite needed for viewing images and self captured videos on wider resolution. This is also more appealing for some one who would like to play HD games of wider format. It has awesome design with 3D curved frame and also to provide very strong body, Corning Gorilla Glass 3 is mounted on this handset.

Vey powerful 5,000 battery will ensure even HD videos and movies on 4G network can be enjoy in Panasonic Eluga Ray 700 smartphone for quite a long time. This is certainly important factor for young consumers who have become almost addicted to their smartphone for games, live events online and other latest fads. Since it has 3GB RAM and 1.3GHz Octa core processor, the seamless flow will be there to ensure smooth fun. In 32GB storage capacity, you can store very long duration HD files in this smartphone.

One would also get to see 13MP camera on the both ends, Android Nougat OS and many more to enjoy unlimited fun on this smartphone.