Home >> Other Mobiles >> Realme RMX2063 Price in India 2020, Features with punch hole display and powerful battery
Realme RMX2063 Price in India 2020, Features with punch hole display and powerful battery

Realme RMX2063 Price in India 2020
Its going to be tough time for Xiaomi in India where Oppo is giving tough competition on its own and through its brand Realme which is ready for its next models. The new models in 2020 from Realme are going to be probably 5G smartphone with very low price range which is key behind its success in the past also in Indian market.
Listed on FCC as Realme RMX2063 and Realme RMX2061, both the models have latest features like Android OS and Snapdragon 865 along with other features. Though its too early to predict, but certainly Realme RMX2063 price for Indian users will be less than Rs. 20,000 only.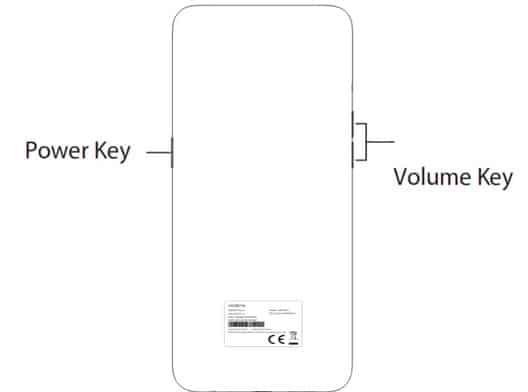 There are quite a few details on the features of new Realme RMX2063 model in 2020 which clearly indicates its a high end model in terms of quality. Starting with display, the 2020 model has hole punch display which comes in top left side. Only very few models which are slated for release in 2020 in premium end category will carry this design (also read Realme 10,000 mAh power bank).

Having Android 10 OS in new Realme X series model (RMX2063=RM stands Realme, X for X series and 20 for year of launch i.e. 2020) is not something very surprising but given its expected low price range, it will leave a mark on consumers mindset. Another powerful yet appealing feature of Realme upcoming model RMX2063 is 4,300 mAh battery and hopefully there is fast charging of at least 40W.

As mentioned in the start of this article, Realme RMX2063 will carry Snapdragon 865 SoC and it would be more meaningful if there is 6GB at least and 64GB RAM to make it fully fit for 5G network applications. Being a Chinese model, this configuration shall not be seen out of picture otherwise also.

With dimensions of 163.9x75.8x9.4mm, the Realme model RMX2063 is quite slim and portable. On the top of it punch hole design will make it a style statement also for quite some time. We are waiting for more leaks on screen size, RAM, camera on front side and selfie camera mainly to make final review of this smartphone.

Expected for launch in India followed by US market, latest information Realme RMX2063 price in India 2020 will be posted here soon. Recently we reported on Realme C3s model in India also. Its another model expected in the year 2020 is Realme 6i also.

Realme RMX2063 Features list
4,300 mAh battery
Punch hole design
Power button on right side
Volume button on left side
Snapdragon 865 processor
ColorOS 7 i.e. Android 10 OS

Source: FCC listing for Realme RMX2063