Reconnect D768 Price in India, Features 7.9 inch screen, 16GB memory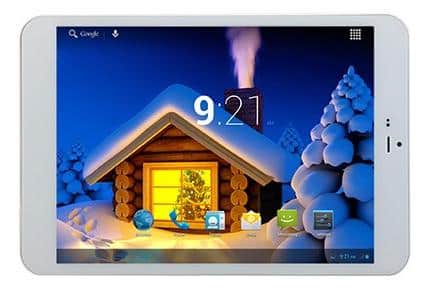 Reconnect D768 Price in India
For users who are looking for better quality camera and screen features, Reconnect D768 is going to be quite fit for your requirement. Reconnect D768 price in India is only Rs. 11,999 for buying from online stores which is quite reasonable. Reconnect D768 has been launched on its official site and interested users can also buy it online from there. Reconnect D768 comes with high quality features and specifications like 7.9 inch screen, 16GB internal memory and HD display to ensure Indian users find it worth buying.

Powered with 7.9 inch screen and 1024x768 pixels resolution, Reconnect D768 is quite good enough for all kind of applications like games, videos and working on official assignments. The tablet also comes with 16GB of internal memory and hence users can store whole lot of files of different size. Also it has expandable memory of 32GB and users can explore this without worrying about slowdown in performance. Reconnect D768 tablet is also quite suitable for entertainment with HD videos, songs on FM radio and games which comes pre installed.

Reconnect D768 tab has 1GB DDR3 RAM and 1.2 GHz Cortex A7 Quad Core processor which is quite match for any other tab in this price range. Users will find it appealing to undertake multi tasking, playing games with heavy graphics etc. Reconnect D768 is quite fit for photography as it has 5MP main camera which is in line with trend in latest style of tablets in India. However it has only 0.3MP camera at the front end and users who need high quality video chatting may not like this. Since this tab has large memory, users can store plenty of images and videos without worrying about space.

Reconnect D768 has been designed in white color model with 320 grams of weight and 133x198x7.8mm dimensions which makes it quite good in portability. One of the main disadvantage of this tab is its operating system which is Android 4.2 Jelly Bean which is simply outdated model in the Indian marker. The tablet comes with 4000 mAh battery but we are not aware of talk time support available from this. Overall review shows Reconnect D768 price in India will be suitable for users who need good camera, screen and memory.
Reconnect D768 Features/Specifications list
Screen resolution: 1024x768 pixels
Main camera: 5MP
Secondary camera: 0.3MP
1GB DDR3 RAM and 1.2GHz Quad core processor
4000 mAh battery
Dimensions: 133x198x7.8mm
Bluetooth v4.0, HDMI, Wi-Fi, USB