Home >> Reliance Jio >> Reliance JioPhone delivery delayed to October 2017, miss out on start of festive season
Reliance JioPhone delivery delayed to October 2017, miss out on start of festive season

Not many would have expected the pre booking of Reliance JioPhone will be done by millions of Indian and company itself has been surprised by the level of demand. Obviously Reliance was not so well prepared for this kind of demand which has also getting reflected in the delay in the start of delivery of Reliance JioPhone in India. It is 3rd time when it has been rescheduled and one can not be so certain of delivery this time as well.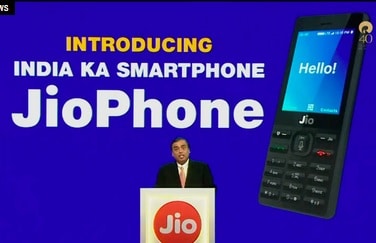 If some one has planned to buy Reliance JioPhone as second model, than it may not have that much impact. But think about users who were looking at it as first 4G handset, they are slightly hard pressed. When the pre booking of Reliance JioPhone started, it will claimed the delivery will be in the first half of September. In the first delay, it was postponed to 21st of September and than 24th as claimed by some retailers. Now some retailers have message from the company that it will be delivered in October 2017. Some have taken it between Oct. 1-4th but again there can be extention from this date.

Not every interested consumer of smartphone Reliance JioPhone could pre book and they are waiting for the start of pre booking again. But it looks like it will take some more time. Some expert suggest it will be most likely after the delivery of Reliance JioPhone starts, one can look for next pre booking period. Once it is there, it will most likely have same platform and process for booking and delivery.

There is some good news for Reliance users as well which is for 4G data speed. It has been reported after the end of free data offer period, there is not very low but up to 50% improvement in the speed which is quite bonus. It is quite expected that quite good number of users who were enjoying free data offer will not be ready to pay for once the free data offer ends.