Home >> Sony Price List >> Sony Xperia XZ1 Plus Price in India, Features list upgraded but launch in 2018 end
Sony Xperia XZ1 Plus Price in India, Features list upgraded but launch in 2018 end

Sony Xperia XZ1 Plus Price in India
There seems to be reshuffle in the timing of upcoming Sony high end smartphone in the market but all this will not go out of year 2018. Previously it was reported Sony new Xperia XZ1 Plus will be showcased in the February 2018. But now there is report on Georgian site about the launch of Sony Xperia XZ1 Plus in the year end period of 2018.
The logic behind this change will be clear only in the coming days and may be during WMC 2018. In India also, the model Sony Xperia XZ1 Plus may see light of the day by the same period only. Recently we have launch of Sony Xperia XZ2 Compact also in the market.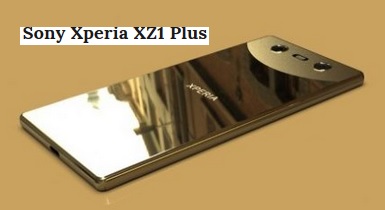 It is quite obvious, Sony Xperia XZ1 Plus price in India will be in the range of Rs. 40,000-45,000 which is also the range in which XZ1 model is being sold currently. What people are more keen other than price is quite of features to make it sensible plus model.

One features in Sony Xperia smartphone XZ1 Plus which is quite obvious going to be is bezel less screen of 5.4 inch though some has reported to be just 5.2 inch with 1080p and 4K in resolution. There is going to be Android 8.0 OS though it can go better as well if we see another update on the OS front. Like any other model in high end price range, Sony Xperia XZ1 Plus will also carry finger print scanner on the rear end.

In the photography front, Sony Xperia model XZ1 Plus specifications will entail dual camera of 12MP each on rear end and 13MP on the frontal side. With better angle variations support and also enhancement options for selfies will be there. The camera quality in Sony models have always been quite promising.

Moving to memory front, Sony smartphone Xperia XZ1 Plus will carry 64GB ROM though some models set for launch in 2018 will also come with 128GB. Though RAM will be only 4GB but processor will upgrade to Qualcomm 845 SoC up from 835. Other models which are in the pipeline for 2018 are Sony Xperia XZ1 Premium and Sony Xperia XZ1s.

Keep checking for latest information on Sony Xperia XZ1 Plus price in India in 2018.

Sony Xperia XZ1 Plus Features list in India (expected)
Screen: 5.4 inch, 1080p
Bezel less display
4GB RAM
64GB ROM
Qualcomm 845 SoC
Android 8.0 Oreo
Finger Print scanner
12MP dual camera on rear end
13MP selfie camera