UbiSlate 3G10 Price in India, UbiSlate 3G10 Tablet Features 10.1 inch screen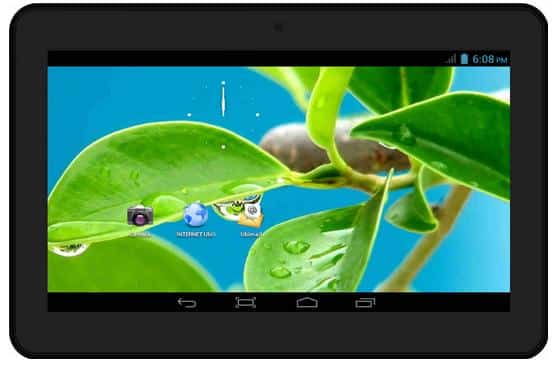 UbiSlate 3G10 Price in India
The low price tablet manufacturer Datawind is also improving the quality of features it is offering in its tablets though it comes it as a price. The company has launched UbiSlate 3G10 at price of Rs. 9499 which is siginificantly higher than UbiSlate 10Ci price of Rs. 5999. The higher price of UbiSlate 3G10 is due to available of 3G network, better primary camera and also larger memory provided in this tab. With these features, UbiSlate 3G10 tablet will also become suitable even for entry level professionals.

Keeping in line with latest trend for 3G network access, UbiSlate 3G10 also comes with this feature and hence users will be able to enjoy fast data download and other net services. The tab has good processing power and hence it will be quite impressive to play games online using UbiSlate 3G10 tablet. It will offer gaming experience which can be said to be comparable with even mid priced tablets in India. The other features for connectivity provided in this tablet are Wi-Fi for net access, Bluetooth for file sharing and GPS for navigation.

The new tablet UbiSlate 3G10 comes with much better quality than 10Ci model. It has been provided with 5MP main camera  (10Ci has only 2MP camera) which can be used to get both videos and images of very high quality. UbiSlate 3G10 also comes with 0.3MP front end camera which can be used to take selfies and also vide chatting with friends and colleagues. Due to LED flash support, users will get uncompromised quality even in low light conditions. Since UbiSlate 3G10 comes with 1GB RAM, users can stream these videos very smoothly on this tablet.

UbiSlate 3G10 is quite high on processing which will be appreciated by even game lovers. It has been provided with 1GB RAM and also 1.3 GHz 2x Cortex A7 Processor to ensure seamless working even during multi tasking. UbiSlate 3G10 users will also be play games with better experience due to availability of gyro sensor. The tab comes with 6000 mAh battery and you shall get its support duration to ensure proper suitability for your needs. Based on the review of information available, UbiSlate 3G10 price in India seems quite reasonable only. Interested users can buy and also book it online from its official site.