ZTE Axon 10 Pro Price in India, Features support 5G services , launch in Europe or China

ZTE Axon 10 Pro Price in India
Now its 5G network which will test the vibrancy of smartphone models especially those which are supposed to carry cutting edge features. It will take quite some time when users in general feel the dire need for 5G services but that will not stop them from expecting good models on the go. Also it will be a new competition where brands have to perform well to keep relevant in the market. Most of the top Chinese brands are ready with their 5G enabled smartphone especially for the event MWC 2019. Now its expected ZTE will also show case ZTE Axon 10 Pro which is its 5G model and may arrive in Europe or China in the initial phase.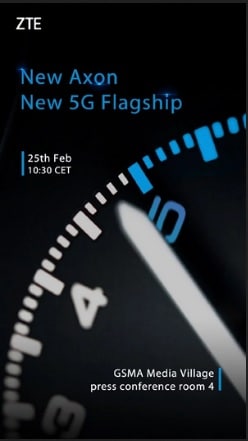 The document with Eurasian Economic Commission (EEC) has confirmed the arrival of ZTE 5G enabled smartphone and quite likely its going to be ZTE Axon 10 Pro. There are previous models of ZTE Axon series already in the market but caters up to 4G network services only. The company is also getting ready with couple of more models like ZTE Blade V10, ZTE Blade V10 Vita and ZTE A2020 and not all of them are for 5G network (also read ZTE Axon 8 model).

The upcoming smartphone ZTE Axon 10 Pro will be show cased on February 25th, 2019 as per the leaked image of the model. So its arrival is confirmed but for features details one has to wait for some days and may be up to its launch date. However since its 5G smartphone, ZTE Axon 10 Pro is certain to carry some of the top notch features else it will not very low acceptance from target users.

Key areas where focus will be high in ZTE Axon 10 Pro will be notch in screen, RAM and storage capacity. The quality of cameras at both end will be one more aspect which will affect the final demand of the smartphone. Hope to see some qualities which will be first time in the market.

Expected to be launched in first quarter of 2019, ZTE Axon 10 Pro price in India could well be around Rs. 50,000.

Source: One