ZTE Blade V9 Price in India, Features 3 different models in RAM, storage space

ZTE Blade V9 Price in India
This is not quite common to get new model from ZTE to be first list its smartphone ZTE new phone Blade V9 on its Spanish website but this is the case for now.
There are 3 variants of ZTE model Blade V9 which are available for end users starting from base model to high end both in terms of memory and also RAM. This will certainly be reflected in price range and ZTE Blade V9 price in India once its there shall be around Rs. 15,000.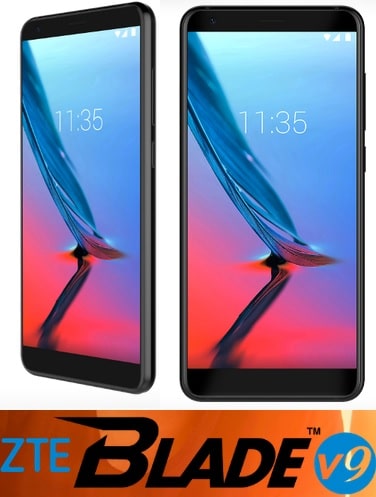 ZTE Blade V9 is going to be the first of few models with full screen i.e. 5.7 inch with 18:9 aspect ratio giving out almost 91% for usage of screen space. In coming days, the same model shall be there in China, India and other major markets for ZTE smartphone player (also read new model ZTE Blade A6 Premium).

Another expected update in features quality in ZTE Blade V9 is Android 8.0 though some model are there with even 8.1 but this one is quite satisfactory for low budget smartphone. As mentioned above, ZTE V9 users can choose from 2G, 3G and 4G model based on the depth of their pocket and more so as per their requirement.

Another variation one would get in specifications of ZTE Blade V9 is memory range which are 16GB, 32GB and largest being 64GB. Its a common sense with higher memory, there will be combination of better RAM as well to ensure seamless operations. SDM450  Octa core 1.8GHz processor is also there to top up the performance level.

On camera front, ZTE Blade new smartphone V9 packs dual camera at rear end with 16MP auto focus with 5MP fixed focus shooter. However on the front side, be content with 13MP fixed focus one. Overall this is a quite good combination though it does turns out to very good for selfies.

We are hoping launch of this model in India in coming weeks as successor to V8 model. Also ZTE Blade V9 price in India is expected to fall in expected range only.

ZTE Blade V9 Features list in India
5.7 inch screen with incell, 18:9 aspect ratio
2GB, 3GB, 4GB RAM
16GB, 32GB, 64GB ROM
Octa core 1.8GHz processor
16mp AF+5MP FF camera at rear end
13MP FF camera at front end
3200 mAh battery
Android 8.0 Oreo
Black, gold color model
Dual glass cover
Wi-Fi, AGPS, NFC in connectivity
3G, 4G Volte