Canon EOS R3 Price in India
There has been great deal of advancement in the camera technology and certainly when it comes to advanced features there is no match for them in smartphone. There has been growing focus of AI in smartphone cameras and similar focus seems to be catching eyes in the latest cameras also and Canon EOS R3 is example of that. It has highly improved auto focus capability and it can automatically detect animal and human being. As the Canon EOS R3 price in India starts from Rs. 4,999,95 surely its for high end consumers only.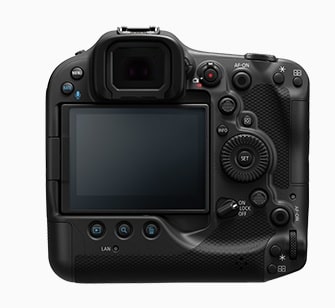 Canon EOS R3 has option of auto focus as well as manual focus if some one is not satisfied with the AF. In terms of technology it is certainly the best one may have seen from the stable of Canon. It allows up to 30fps continuous shooting with AF/AF tracking. It comes with mirror less camera and has better video capture rate.
Canon EOS R3 Features list
Mirrorless camera
Up to 30 fps High-Speed Continuous Shooting
Flash Photography for Continuous Shooting Supported
Corner-to-Corner AF coverage
HDR Composite Shooting
HDR PQ
High ISO Sensitivity
The magnesium alloy body of Canon EOS R3 gives extra endurance against rough environment making it suitable for usage in risky situations also.
There is always some scope of blurriness due to shaking in photography but Canon EOS R3 has 5 axix in body image stablisation to supress that issue. Also it has image stabilizer to further improve the image quality. One can buy Canon EOS R3 at price of Rs. 4,999,95 from its official site for Indian market.