Celkon Selfie Plus Price in India
Despite having a slowdown in the India economy, the consumer sentiments is not changed when it come to mobile platform they would like to enjoy. This is primarily because the 4G network comes at much better quality and relatively lower price over 2G and 3G. However there are niche pockets of Indian consumers who are still much on the 2G services and new mobiles like Celkon Selfie Plus find some attraction there. Available at a price of Rs. 999, Celkon Selfie Plus is quite basic model with very few features on the lower side to count on.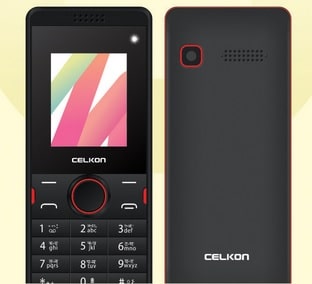 For phone like Celkon Selfie Plus, its not the durability or the quality of features but the price which is main aspect in the market. The different models carry modifications on the features here and there but overall they are more or less same only.
Celkon Selfie Plus Key features list
1.8 inch screen
Dual camera of 1.3MP
Wireless FM radio
1000 contacts
16GB expandable memory
Black and Blue color
1700 mAh battery
The model Celkon Selfie Plus has selfie camera of 1.3MP on front side which brings its model name also. There is also similar camera on rear side and both of these seems are without flash. The screen size is just 1.8 inch which makes it more meant for calling and messaging rather than photography and selfie which it has been propositioned to be though.
There is wireless FM radio in Celkon Selfie Plus but listening with a quality headphone will be more meaningful if you want sound quality of your choice. In the storage side, up to 1000 contacts can be stored both in phone and dual SIM cards combined. The expandable battery of Celkon Selfie Plus which goes up to 16GB but not good efficiency can be expected at higher storage level.
Though at online stores like Flipkart, Celkon Selfie Plus price in India is Rs. 1,399 with multiple buying options, smart users can find better bargains at other portals.