There is hot trend in the Indian market for cash back offer on 4G smartphone which effectively makes them very attractive. Though they comes with very strict and long term terms and conditions which every body may not be completely be aware of but still there is good value in buying these smartphone. Celkon Smart 4G is the second model from Airtel with in few days which is aimed to first time buyers of 4G smartphone in India.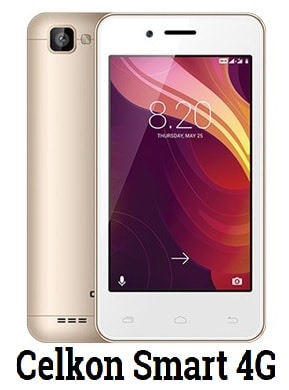 If we factor in the discount part from Airtel recharges, Celkon Smart 4G price in India effectively comes down to Rs. 1,349 only. But have a close look also to make sure if you will be able to adhere to critical condition that comes associated with this model. The current market price of Celkon Smart 4G in Indian market is Rs. 3,500 which shows you are getting better deal over direct cash purchase also.
There are two ways one can get discount of Rs. 1,500 after buying Celkon Smart 4G right now from any retail store. One way is Celkon Smart 4G user goes for regular monthly recharge of Rs. 169 for 36 months. After 18 months, you will get cash back of Rs. 500 and than after 36 months will get another cash back of Rs. 1000.
Alternatively Celkon Smart 4G users can make recharge of Rs. 3,000 in total in the first 18 months and get Rs. 500. Again they can make recharge of at least Rs. 3,000 and claim remaining cash back of Rs. 1000. One key benefit of Celkon Smart 4G scheme is one do not have to return the model after 36 months and also obviously there is no condition that it shall be in working condition in the end which is there is Jio offer.
The important features of Celkon Smart 4G are 4 inch full touch screen, 8GB ROM expandable to 32GB, 1.3GHz Quad core processor, 3.2MP main and 2MP selfie camera which are quite satisfactory when you are first time buyer for a model at this decent price.
If it gets space on online stores, Celkon Smart 4G price in India may come down further effectively if there is add on offers.