Coolpad Cool Play 8 Lite Price in India
What was considered a high end smartphone model some months back is now proactively shown as a usual smartphone only. This has to do with the high pitch competition in India and all other countries.
It has intensified very heavily after Chinese players like Oppo, Vivo and Huawei etc. made their forays in different countries and in the process pushed the local brands to corner. When we first looked at first on Coolpad Cool Play 8 Lite, its features list does not represent any traditional lite model but this is now.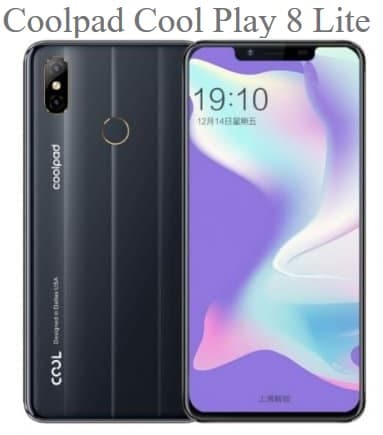 In India, Coolpad Cool Play 8 is available at price of less than Rs. 10,000 and this current Lite model will come out at even lower price. Despite India being very large market for smartphone players the competition is so high, models have to priced aggressively to get space in the market. Initially consumers in India went after Chinese models for their level of features quality but now they are getting convinced with the brand reputation also.
The upcoming smartphone Coolpad Cool Play 8 Lite has top notch display with 6 inch IPS quality screen enabling users to avoid cluttering of stuff in home screen. Having 3GB RAM and 32GB ROM is by no means mediocre in a low price smartphone in India. The model also poses 8MP selfie camera which for normal usage is quite use worthy. It also carries dual camera with LED flash on the back side. Unless you are looking for professional quality output, this smartphone will not disappoint in photography area.
Since Coolpad Cool Play 8 Lite is value for money smartphone, users have to cope up with some short of out dated features also. It carries Android 8.1 Oreo OS which is now not so popular among trendy users in India. In terms of looks, its quite a stylish model with plastic and metallic body with two color options available to consumers i.e. purple and blue.
Coolpad Cool Play 8 Lite has been launched in China and soon shall get rolled out in other markets. Keep visiting for latest update on Coolpad Cool Play 8 Lite price in India here.