There is no sense in buying a 4G smartphone if you are not fan of apps and data related services. It is not doubt 4G is the future of mobile industry in many of the developing countries buts its not true for each and every consumers.
There is wide array of benefits still there in the 3G network which only select one could have realised though they are limited mainly to basic functions. The new model launched in the Chinese market Fly Stratus 8 must be quite appealing if your not so keen to surf on the net quite frequently.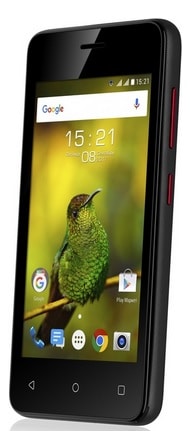 As of now, Fly Stratus 8 price has not been announced but its definitely going to be budget smartphone. It requires closer look at the usability of this kind of models to understand their true potential which is quite worth also. For some one who is going to use smartphone Fly Stratus 8 mainly for calling, messaging and not so often video streaming, it will bring good value for money.
On most of the fronts, features list in Fly Stratus 8 is slightly behind what we have been seeing in current models. It has 4 inch screen with WVGA quality with just 2 point touch support hence typing speed in chats etc. is not going to be so impressive here. Since one is not expected to play advanced games here, it will not be of very high nature drawback also. Fly Stratus 8 comes with just one camera of 2MP on rear end that also with fixed focus quality and hence taking selfie is not an option here.
Same is the case with the processing power of Fly Stratus 8 as it has only 512MB RAM which is quite updated concept now. Having 8GB ROM will through some positive light on this model which being expandable to 32GB is also good option. There are wide range of connectivity features in Fly Stratus 8 like GPRS, Wi-Fi hotspot, EDGE and WAP.
Overall if you are planning to remain on 3G for quite some time, Fly Stratus 8 sounds a reasonable option. It is yet to be known if Fly Stratus 8 will be launched in the Indian market in the current festive season or after that.