Havit i37 Price in India
To avoid damage from water during heavy intensity experience like in gym, long running, one has to always carry water proof equipment. Listening to music is quite supportive during such exercise and having water proof wireless headset is certainly a good addition. Havit i37; a wireless sports headset which one can use up to 10 meters without obstacle is available at price of Rs. 1,169 and available at Amazon anf Flipkart for online buying in 2020.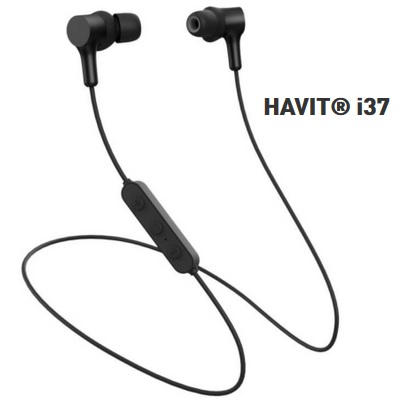 The appealing headset Havit i37 has already launched in Hong Kong and its the first product from Havit brand into India. Hence there are no people with prior experience about what quality one shall expect from Havit i37 or even about the brand alone itself. Since this is a low price item and has bulk of good quality features, it makes sense to try out Havit i37 in India.
There are multiple inbuilt control Havit i37 is having like one can take and cut calls, start, pause music. Also there is option to control volume with high ease as this gadget is powered with Bluetooth V4.2 inline control. Havit i37 is available in four different color models and its design in all of them is quite simple and sweet.
Important aspect of headset like Havit i37 is battery also based on which one has to plan the usage. This device has talk time of up to 12 hours and stand by 150 hours. Havit i37 with charging time of 1.5 hours indicates, fast recharging would have been quite awesome over here. Lets see if we get any discount in coming days in 2020 over Havit i37 price of Rs. 1,169 in India.
Havit i37 Features list
4 different color models
Works up to 10 meters
Bluetooth v4.2
In line control
IPX5 water proof
Battery talk time: up to 12 hours
60 mAh battery
Net weight: 15 grams
Source: Official site