Huami Amazfit X Smartwatch Price in India 2020
It has always been an effort to present smartwatch as substitute for smartphone when users is involved in activities like games, gym, hiking, adventurous sports etc.
But they have not been so much successful and one factor in that is very small display size. But with the launch of Huami Amazfit X smartwatch on April 28th, 2020 this will be a lot less a factor. The upcoming Huami Amazfit X smartwatch price in India is expected to be Rs. 9,999.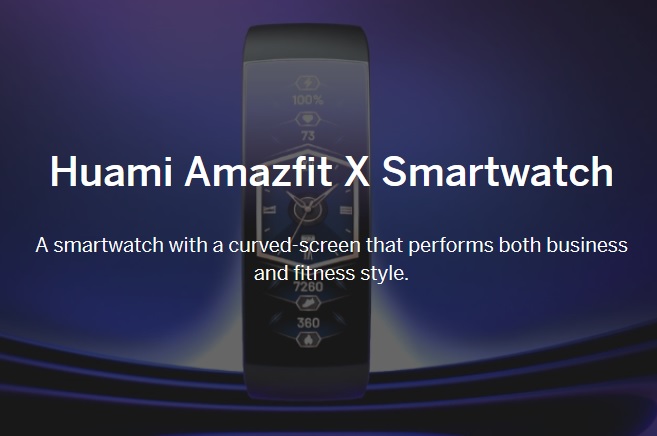 One main factor which will put Huami Amazfit X smartwatch class apart from other smartwatch in the market is screen size of 2.07 inch which is 250% more than what you will find in other models. To make this happen on a smartwatch, the company has given 92 degree curve to the AMOLED screen. This concept may well also be seen in foldable smartphone and also futuristic models with page like designs.
Another important feature of Huami Amazfit X smartwatch is AI based data pool which will more accurately predict your health and other indicators to give you alert very early. It has near medical ECG tracking with inbuilt BioTracker PPG which works 24 hours a day. In a single recharge, the Lithium battery will last for complete one week including weekends.
The information on memory, RAM and connectivity in Huami Amazfit X smartwatch is not available yet but it shall come on right side of expectations only. Also one shall make note of its ruggedness to ensure it fits in extreme environment conditions.
In coming days we will update information on Huami Amazfit X smartwatch price in India 2020. Right now it has been listed on indiegogo for online buying.
Huami Amazfit X smartwatch Features list
2.07 inch screen
AMOLED display
Lithium battery with 7 days working time
AI based data base inbuilt
BioTracker PPG for heart rate monitoring
Wi-Fi connectivity: not known
Battery capacity: NA
RAM: NA
Memory: NA
Strap quality: NA
Ruggedness: NA