In this fast paced world, there is hardly any time we can sit at home and enjoy things we love the most. Even if there is scope, enjoying our favorite program with privacy is simply not there. That's where the desire to watch them over products like smartphone and tablet comes in to picture.
Some people are content with 5 inch screen options but its not as good as on 7 inch and hence products like iBall Slide 4GE Mania are still needed there in Indian market. There is one condition to this that portability shall remain be key factor while considering these products.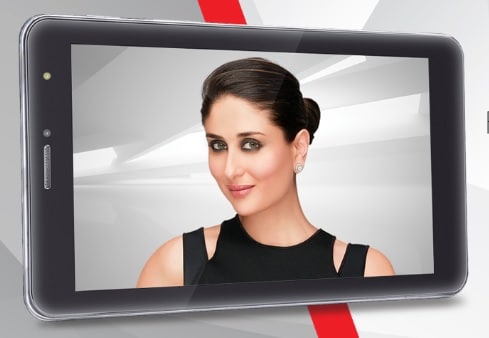 There is already good discount in price you will get on this if you end up buying from online stores. iBall Slide 4GE Mania price in India is only Rs. 6,999 at online stores but if you visit official site, you will see price tag of Rs. 7,999. However even at the reduced price level, it does not look so fascinating given the quality of features is lagging behind the trend in current time. But if you need larger screen, very strong battery on 4G device, than its worth for you and need to read full details of it given below.
With HD IPs display powered 7 inch screen in iBall Slide model 4GE Mania it will be slightly better to play games and watch videos. Even the same can be said for images of large frame. With 5MP main and 2MP front camera, users have the option to enjoy panormaic shot, multi angle shot but not beauty shot. With 1GB RAM, simply one can say its out of trend as smartphone are there with up to 3GB RAM in its price category.
iBall Slide 4GE tablet PC Mania has 8GB ROM which can be said to adequate and not much to complain here though 16GB would have been more appropriate. Coming to battery, iBall Slide 4GE Mania has 3,500mAh powered stuff offering talk time of up to 15 hours on 4G which we do not see much often. If you find charging frequently quite irritating, than this tablet PC may be just for you.
Once again we expect iBall Slide 4GE Mania price in India to come down further from Rs. 6,999.