Some time it really get too confusing to select the most appropriate product for our requirement as there are multi purpose models. We keep fluctuating from one to another as they are equally close and equally distant from our requirement some times.
Whether one shall buy tablet or laptop, it becomes difficult to decide especially when the purpose is quite important and picking any model close to requirement can lead to waste of time and money. But now 2 in 1 products like iBall Slide PenBook with better innovations comes in slightly better proposition.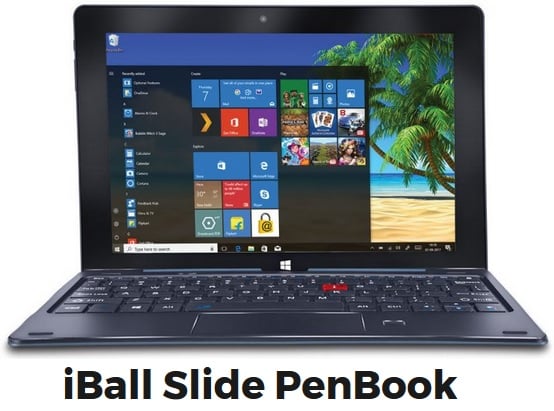 In tablets, laptop and PCs still Windows is dominant OS and one has to go for it whether original or copied version can be argued though. iBall Slide PenBook has Windows 10 and meant mainly to target professional users who need high level of versatility in their products. Designed with aluminium alloy iBall Slide PenBook features makes it very fit and thanks to the digital innovation that has gone into this which made all this possible. With 10.1 inch WXGA display and support of 10 point multi touch, one can use all the fingers of both the ends to enhance the efficiency.
One has to be little careful in storage side as iBall Slide PenBook features only 32GB ROM but it will support up to 128 of storage through MicroSD card. With 2GB RAM and 1.44GHz Intel Quad core processor, there is certainly scope for working with heavier apps also but one may term as basic character of such gadgets, not much shall be expected also. I had one similar product which was quite handy and useful but with low configuration, gradually it started falling behind my requirement. In terms of processor power not much can be done also.
With dual camera of 5MP main and 2MP front, users of iBall Slide PenBook can enjoy photography and also good quality chat especially if you are on Whatspp, Facebook or other similar app. In our personal experience, the rear camera is not much used in tablets or laptop but quite front camera quite frequently. There is finger print scanner giving security to your important files both at home and outside.
iBall Slide PenBook price in India is only Rs. 24,999.