What makes a smartphone fit for a particular applications is not so easy to guess though some believe other wise. Usually its combined power of different features that leads to a level of output where as many people just view them as one or two features dependent.
This leads to wrong decision making on the part of the consumers and leads to dissatisfaction. Such things happens usually on low price smartphone which boast of select high quality features but lacks on others which does not fall into notice of potential consumers.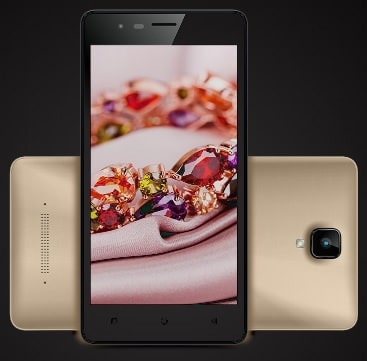 However its obvious that the quality of features will be in line with the pricing only and over expectation can not be blamed to some else than consumer mainly. Listed on official site Intex Aqua Lions 2 is latest smartphone which is claimed to be good for selfie and gaming apart from other applications. But it has its own limitation which will get resolved only in a high end model. Intex Aqua Lions 2 price right now is just Rs. 4,599 which is lower than Lions 4G the base model and also Lions 3 models.
However still the company is able to fit some better specifications in Intex Aqua Lions 2 over both these models and Android 7.0 Nougat along with compatible apps in its quite visible. It boast of 5MP camera on the either side but make note of the fact that front one is fixed focus and rear one auto focus. Having FF for selfie means one has to adjust to distance and other parameters on their own for taking high quality selfie.
When you look for storage in Intex Aqua Lions 2 from 8GB ROM users will get around 5-6GB only and rest will be occupied by OS and other pre installed apps. Having 1GB RAM can be said to be just OK but there is 32 bit Quad core processor and we leave it to readers to make their own judgement on it. Screen in Intex Aqua Lions 2 is 5 inch but display quality is FWGA TM which certainly be not so good when it comes to working with HD content.
It has also launched Intext Aqua S1 and Intex Cloud C1 smartphone both in the similar price range.