Indian mobile company Intex has launched its latest Aqua V series model Intex Aqua V3 in India for price sensitive users mainly. Intex Aqua V3 price in India is only Rs. 3260 (official MRP) and it may come down in coming period.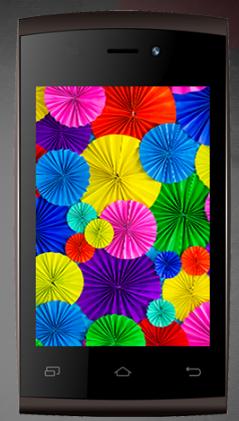 Indian users who are looking for better quality screen and dual SIM on GSM and WCDMA network, Intex Aqua V3 smartphone will be quite suitable options. Intex Aqua V3 price in India is only Rs. 3260 which makes it affordable even for first time smartphone buyer in India. Intex Aqua V3 is available for buying from its official site and soon it shall be listed on other shopping portals also. Intex Aqua V3 was launched in December 2014 and soon it will hit retail stores across different cities also. The smartphone has all impressive qualities to ensure users can carry out different functions on this smartphone very smoothly.
Intex Aqua V3 comes with 3G network access also and hence it is quite suitable if you need fast speed data download and better mobile services. The other connectivity features provided in this smartphone are Wi-Fi, Bluetooth and has 5 pin ports which can be used for attaching different devices. Intex Aqua V3 is quite suitable to meet basic need of photography with its 2.0MP main camera and VGA camera for video chatting at the front end. Many young consumers who like to interact with friends and colleagues on video chat will appreciate this feature.
Intex Aqua V3 has 3.5 inch screen which is quite suitable for normal applications like texting and calling and also for entertainment on the go like playing games and watching videos. With HVGA quality, 320×480 pixels resolution and support of 262K colors, it will offer much better user experience. Intex Aqua V3 also comes with gyro sensor and hence if you need better interaction while playing and other activities, this smartphone is quite suitable to support that.
Intex Aqua V3 comes with 1300 mAh battery which will offer talk time support of just 5 hours on 2G network which is less than satisfactory. Intex Aqua V3 smartphone will perform even poorer when working on dual SIM and 3G network. Despite all these limitations, Intex Aqua V3 price in India looks justified unless you need marathon battery.
Intex Aqua V3 Features, Specifications list
Screen: 3.5 inch, 320×480 pixels
Screen quality: HVGA, 262K colors
RAM: 256MB, 1.0GHZ processor
1300 mAh battery with 5 hrs talk time
Dual SIM: WCDMA+GSM
Android 4.4.2 OS
2GB ROM, 32GB of expandable memory