Itel it2172 Price in India
Carrying a feature phone is sometime more comfortable than a smartphone as there is minimal interference and easy to use aspect. Even though I have a high quality smartphone with 4G support, at a times its too cumbersome to keep checking updates, regular recharging of battery and latest updates of apps that are almost must to be updated with newer version.
Hence models like Itel it2172 also makes sense especially when I want to confine my mobile activity to calls, messages and entertainment. It will not cost much as Itel it2172 price in India is only Rs. 899 which is less than we end spending on a one time meal in a hotel with family (read on itel SelfiePro S41).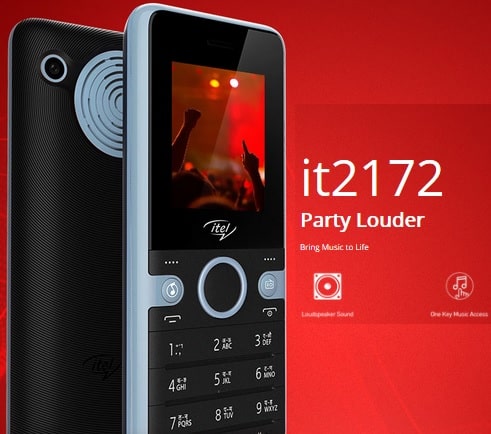 One features to be enjoyed most on Itel it2172 is clarity in audio field due to presence of big D30 speakers. Even when you are playing loud music, sound will never giving doubling impact and also it will not break. If you are sitting with friends in a group, with comfort you can enjoy music on this phone. Also single key is meant for both music play and FM radio so you do not need to navigate while switching from one source to another for music (also read itel S21).
The new phone Itel it2172 carries 1.8 inch screen with good display quality. Up to 2,000 messages can be stored in this model and also has support up to 32GB SD card. It has rear VGA camera which is typical of a low price feature phone in India. It supports up to 22 Indian languages and keypad has noting in both English and Hindi alphabets. If you press 0 button for long time, it will automatically tell current time.
Available in vibrant colors, Itel it2172 has 1,000 mAh battery with super battery mode option. It seems there is not much one do in social networking on this model though 3 pre installed games i.e. Danger Dash, Bubble Bash2 and Ninja Up can be enjoyed in free time.
With these aspects, Itel it2172 price in India at Rs. 899 is not much to ask for.