Jivi N6060 Plus Price in India
For people with high rate usage of smartphone, this is the time when they can not live without a power bank. Keeping this in mind, Jivi N6060 Plus has been launched with inbuilt power bank which means users can charge their smartphone from this device. Not only this with low in price of Rs. 1,499 Jivi N6060 Plus is good value for money mainly as a second phone but to some users also as a main phone.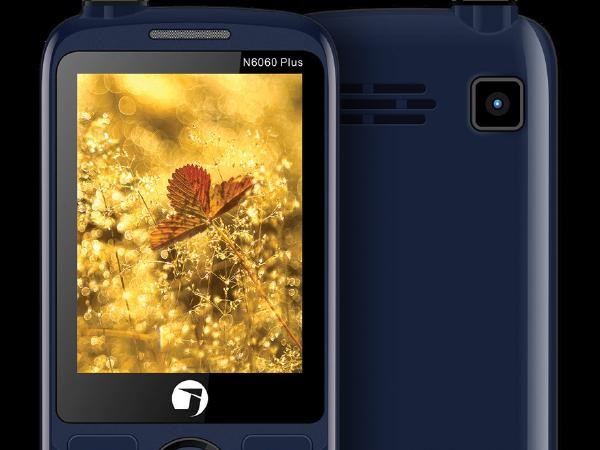 Frankly speaking the value phone Jivi N6060 Plus has a appeal whether in terms on how to looks or how it will function. There is slight improvement in Jivi N6060 Plus when it comes to features as compared to Jivi model N6060. Though both these models are available in quite low and comparable price tags in Indian market.
Jivi N6060 Plus Features list
2.8 inch screen
Back end camera
5000 mAh battery
Battery as a power bank
Torch
Alpha numeric keypad
Water resistant
Mobile tracker
Noticeable feature of Jivi N6060 Plus starts with 5,000 mAh battery which makes a real time power bank. Also it has 2.8 inch screen (Jivi mobile N6060 has 2.4 inch) which for a feature phone is quite reasonable. Its also expected to be water resistant and hence this becomes safe choice to carry on when you are going out side in rainy season. If by mistake you drop this phone in bathroom, there is nothing to worry about it.
Important specifications of Jivi N6060 Plus 2019 include Bluetooth, internet, torch etc. There is camera but only on the back side but quite low in quality level. It also has a mobile tracker which is quite helpful if you are more of a care free kind of person. This will also go well with children who keep on placing mobiles in unknown locations.
In coming period, Jivi N6060 Plus price in India 2019 will drop down further and users can expect even better deals.