There is truly high competition even in entry level segment which make it quite appealing for Indian consumers. Now they can expect 5 inch models in this segment along with many other high end features. Karbonn A40 Plus is one such smartphone and available at very low price in India.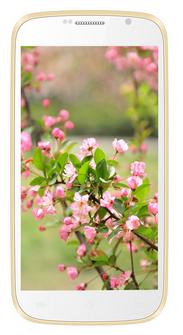 Karbonn A40 Plus Price in India
In the new set of smartphone like Karbonn A40 Plus, there is growing trend to offer 5 inch screen in low price models. Karbonn A40 Plus price in India is expected to be Rs. 5,000 though it is yet to be officially announced by the company. Karbonn A40 Plus has been listed on the official site and soon users will be able to buy it from online stores also. Some of the prominent features of Karbonn A40 Plus in India are 5MP primary camera, 4GB of ROM, 32GB internal memory and 512MB RAM for smooth working. With these aspects and low price, Karbonn A40 Plus is meant to target entry level users in India.
Karbonn A40 Plus is among the very few models available in India which are set in the price range of Rs. 5K and comes with 5 inch screen with 854×480 pixels resolution. To ensure smooth experience, it has IPS capacitive touch quality and may be there is also multi touch support. Karbonn A40 Plus has adequate storage space as it has 4GB of ROM but if you need to store large files like songs and movies, than you can expand memory up to 32GB with the support of microSD card. Usually this is more in line with the requirement of entry level users.
Karbonn A40 Plus is quiet good on camera features also which is also major requirement for any smartphone meant for young consumers in India. It has been powered with 5MP primary camera with LED flash support to ensure high quality photography even in dim light conditions. Karbonn A40 Plus has Android 4.4.2 OS which is also quite satisfactory. With its 1,700 mAh battery, users will get talk time support of 5 hours while using single SIM option. With 110 grams in weight and 145.8×73.66×9.8mm in dimensions, it is average in design and portability.
There are certain limitations also in Karbonn A40 Plus smartphone which users shall be aware of before buying. It does not have 3G support (perhaps) and also lacks GPS for navigation. On front end also, it does not seems to poses secondary camera. Hence though Karbonn A40 Plus price in India is low and has many appealing specifications, users shall cross check for the above mentioned drawbacks also.
Karbonn A40 Plus Features, Specifications list
5 inch screen with 854×480 pixels resolution
IPS capacitive touch screen
4GB ROM with 32GB of expandable memory
512MB RAM
1700 mAh battery with 5 hrs talk time, 250 hrs stand by time
110 grams weight, 145.8×73.66×9.8mm dimensions
5MP primary camera
SAR value: 1.083 Watt/Kg
EDGE/GPRS, Bluetooth, Wi-Fi