The new smartphone Karbonn Smart A80 has been launched in Indian market at very reasonable price of Rs. 3750 only. Karbonn Smart A80 is yet to be officially announced but interested users in India can buy this smartphone from online shopping portals. Karbonn Smart A80 price at these portals is slightly lower than its retail price which is expected to be above Rs. 4K. This smartphone is meant for entry level users in India and hence its price along with features and specifications falls in that category only.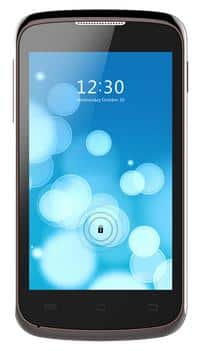 Having 4 inch WVGA screen is one of the key feature in Karbonn Smart A80 smartphone which will make this smartphone worth its price. Also it has IPS display couple with G sensor to further enhance the user experience. Also this smartphone has come out with good portability as it has 124*64*9.9mm dimensions and light weight of just 110 grams. It is available in stylish design and in pearl white color model.
Karbonn Smart A80 smartphone features also include 2GB of internal memory which is something many would not appreciate. In this, its users will get less than 1GB for storage which is slightly disappointing as there are plenty of new models in similar price range with 4GB ROM. In processing also, Karbonn Smart A80 has only 256MB RAM which is disappointment for users who want to play games and work with medium to heavy applications.
In camera specifications of Karbonn Smart A80, it has just 2MP camera with flash. Again this is not the best to expect in this price range. On connectivity front, Karbonn Smart A80 has some good offers as it has Bluetooth v4.0, Wi-Fi, 3G and even GPS. In this way, one can say though Karbonn Smart A80 price in India is quite reasonable but this smartphone has many limitation also.
Karbonn Smart A80 Features/specifications list
Screen: 4 inch
Primary camera: 2MP with flash
256MB RAM
1.0GHZ processor
2GB internal memory
Color: white
Dimensions: 124*64*9.9mm
Weight: 110 gram
Battery: 1400 mAh