Gone are the days when the smartphone players had lot of options in their hand and they could keep hold on and sustain their market share. Now the competition is so intense, one can not ignore the market trend and keep pace seems to be major focus of every brand.
The task is getting tougher and tougher as there is threat much more from global brands which some of were not even heard off in Indian market. The latest smartphone Lava Z90 has potentially all features which have become trends recently and hence we are exploring for you in little greater depth.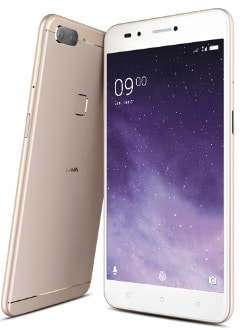 The first thing which comes in mind when we look for smartphone is price and once you see Lava Z90 price in India is only Rs. 10,750, certainly it will pass your test and will move on to next step i.e. features quality. The company has also launched Lava Z80 smartphone which is available at slightly lower price of Rs. 9000 but even that sounds good for its value.
There is new trend in camera quality and Lava Z90 too has dual camera with spotlight flash for both camera to ensure there is no compromise on the quality front. The 8MP+2MP at rear end and 8.0MP on front end both with f2.0 with multiple modes will be satisfactory and certainly will not be disappointing.
Lava smartphone Z90 like its other model mentioned above has multi purpose finger scanner with app encryption. In the past, Lava has offered options to upgrade Android OS in their select models but it has been seen for Android 7.0 Nougat here. Slightly larger screen at 5.2 inch and HD display will not also go unnoticed if wider display is quite important aspect.
Design wise, Lava handset Z90 is sleek with 8.05mm thickness but 159 grams of weight will add little extra weight on your pocket. Not only 32GB ROM is good for storage, having 3GB RAM and 1.3GHz Quad core processor will ensure effortless working also.
Even though its affordable even at current price, there is always excitement if Lava Z90 price for Indian consumers can further down.