Indian companies are coming up with good quality smartphone even at entry level price range and Lemon Ocean 1 simply indicates this. Not only price of Lemon Ocean 1 is low at Rs. 2999 for online shopping, it is quite good in screen, camera and connectivity options.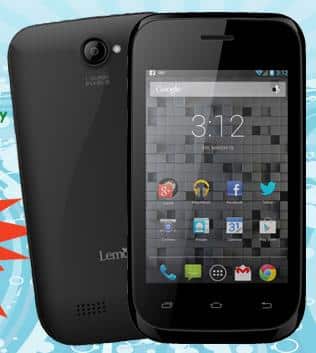 Lemon Ocean 1 Price in India
Indian mobile company Lemon has launched Lemon Ocean 1 smartphone which is meant to target users who will prefer to work on both 2G and 3G network of services. The model Lemon Ocean 1 has plenty of high quality features like 2MP rear end camera, Wi-Fi and Bluetooth for connectivity and access to Google play store for gaming. Also Lemon Ocean 1 price in India is only Rs. 2,999 which makes it quite affordable even for first time users. Also Lemon Ocean 1 has 3.5 inch screen, 2GB ROM and very stylish design which will further add to demand for this model in the market.
In India, even in the entry level models, users are getting plenty of application and Lemon Ocean 1 also proves the same. It has 3.5 inch screen with 320×480 pixels resolution and HVGA display to ensure even videos can be watched for long time. Lemon Ocean 1 in India also comes with 2GB ROM and users will adequate space for storing light to medium kind of applications. However after installing multiple apps, users will need expanded memory if they wish to store songs and movies etc.
Lemon Ocean 1 is slightly weaker proposition when it comes to processing power as it has just 256MB RAM and 1.0GHz processor. This is very basic combination and users will not be able to play games with graphics smoothly on this smartphone. Lemon Ocean 1 has plenty of options when it comes to entertainment and photography which makes this handset even more appealing. It has 2MP main camera for photography and also VGA front end camera for video chatting. In this way, users will have all the functions they need to undertake in day to day life. In this way, Lemon Ocean 1 price in India at the current level is quite reasonable. Though it has its own limitations, still users will have very good level of satisfaction.
Lemon Ocean 1 comes with 1450 mAh battery and users can expect 4-6 hrs of talk time support which is average only. It is available in black color model and not much impressive in dimensions only. Having Android 4.4 Kitkat OS will give its users access to Android market to download apps of their choice.
Lemon Ocean 1 Features, Specifications list
3.5 inch HVGA screen, 320×480 pixels
2MP rear end camera, VGA front camera
256MB RAM, 1.0GHz processor
2GB ROM, 32GB expandable memory
1450 mAh battery
2G, 3G network
Dual SIM option
Android 4.4 Kitkat