In recent times, Indian mobile companies have become quite aggressive with the launch of low price smartphone. Lemon Ocean 2 price in India for online shopping is expected to be less than Rs. 4000 though it has very high quality features list.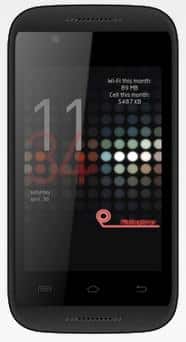 Lemon Ocean 2 Price in India
Keeping in mind the demand for wide screen smartphone with 3G network, Lemon is all set to launch Lemon Ocean 2 in the market in the low price range category. Lemon Ocean 2 price has not been revealed by the company but keeping in mind the price range of previous models, we can expect to be available around Rs. 3500. In recent times, Lemon mobile has launched smartphone which are rich in features and suitable for entry level users mainly. Lemon Ocean 2 in this way will target the first time users and also price sensitive users which is showing very high growth rate also.
The smartphone Lemon Ocean 2 is quite efficient even for normal applications like messaging and calling as it has 3.5 inch screen with 320×480 pixels resolution. The screen has HVGA quality and also multi touch support which will ensure users can type with much better efficiency and can also navigate between menu items very easily. Lemon Ocean 2 in this way is quite suitable for young consumers who need fast chatting on Whatsapp and other kind of applications. Also it has very slim design and light weight and hence users can operate with great convenience even while on travel.
Lemon Ocean 2 is quite amazing when it comes to photography as it has 2MP camera at the ear end. It has flash support which is much needed for users who need to take images in low light conditions. However Lemon Ocean 2 does not come with front end camera and users will be devoid of video chatting. The smartphone is quite suitable for users looking for high quality connectivity as it has 3G, Wi-Fi, GPRS etc. which will make it suitable for even professional users. Since it has been provided with dual SIM support, users who need to work on both 2G and 3G in the entry level segment will also find this smartphone quite appealing. All these features and low Lemon Ocean 2 price in India makes it an amazing package.
Though price, connectivity and screen are quite appealing in Lemon Ocean 2, the smartphone also comes with certain disadvantages also. It has only 256MB RAM and hence users who need to work with medium to heavy applications will find this to unsuitable. It also has only 512MB ROM and hence limited memory for storage of files and documents. Users can stores light images, unlimited contacts etc. only in this smartphone. The smartphone has already been listed on the official site and soon in coming days it shall heat retail stores also. Lemon Ocean 2 price in India for retail users is expected to be come out soon.