There are plenty of low price smartphone which comes with features which makes them suitable for even high end applications. Lenovo K3 is latest such smartphone and comes with price of less than $100 in the market.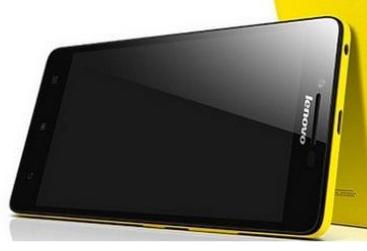 Lenovo K3 Price in India
Chinese company Lenovo is going to surprise Indian consumers with Lenovo K3 in terms of price and quality of features. On one side Lenovo K3 price in India is only less than $100 (entry level price range in India) but at the same time it has features which can match even smartphone available in above Rs. 10K price range easily. Lenovo K3 comes with 8MP primary and 2MP secondary camera, Bluetooth, Wi-Fi and even 3G for connectivity. Similar Lenovo K3 price is much lower than the quality of specifications provided in this smartphone like 5 inch screen, 16GB of storage and very slim design.
Lenovo K3 price makes it one of the best smartphone in the low price segment in India which is meant mainly for users who are going to buy smartphone for the first time. It has 8MP camera for photography which will give top quality of images and video recording. Also with 2MP front camera, users will enjoy very good quality video conferencing and chatting (not best option if secondary camera is your main focus). Lenovo K3 comes with very good level of connectivity options as it has Bluetooth, Wi-Fi and even 3G. There is lot for better user experience due to the presence of multiple sensors like Gyro, Light, Proximity and Accelerometer sensor.
The smartphone Lenovo K3 has 5 inch screen with 1280×720 pixels resolution which is much more than users can expect in a smartphone of less than $100 price range in India. In terms of storage also, this smartphone is quite formidable with 16GB of ROM and expandable memory of 32GB. For processing, Lenovo K3 comes with 1GB RAM and 1.2GHz Quad core processor. The smartphone is quite slim in design with overall dimensions of 141.00×70.50×7.90mm. It has 2300 mAh battery and we can expect it to provide at least 6-7 hours of talk time support to make the smartphone suitable for users who want to enjoy using it for long duration. With these attributes, Lenovo K3 price in India seems quite justified even at the time of launch.
Lenovo K3 Features/Specifications list
Screen resolution: 1280×720 pixels
3G enabled
Bluetooth, Wi-Fi
Main camera 8MP, Secondary camera 2MP
16GB ROM
Expandable memory: 32GB
1GB RAM, 1.2GHz Quad core processor
2300 mAh battery
Dimensions: 141.00×70.50×7.90mm
Android 4.4 Kitkat OS