Lenovo Phab 3 Price in India
For one reason or another, Lenovo has not been able to get much demand in the smartphone segment in India. It is despite the fact the brand performed relatively much better when it came to laptops and desktops. More than two years back, we saw Lenovo Phab 2 and Lenovo Phab 2 Pro hitting Indian market. Since then it has been lack lusture when it comes to new models. Now as per the FCC listing, the brand is yet again ready with Lenovo Phab 3 and Lenovo Phab 3 Pro where in the later model is meant for Indian consumers.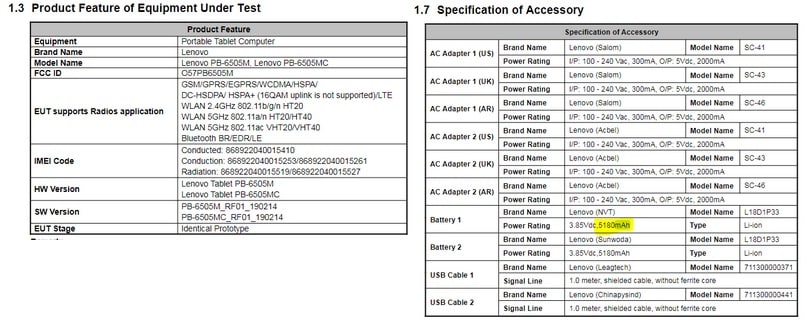 Lenovo Phab 3 smartphone has been marked as Lenovo PB-6505M and Lenovo PB-6505MC for the Pro version. Not much has been revealed on the features front on the FCC listing which is normally the case for most of models also. Lot is being guessed by different channels before official leak of the information. One thing which is clear in the features aspects of Lenovo Phab 3 is single rear end camera which though has been supported with LED flash.
In screen size, Lenovo Phab 3 users will have 7 inch to play with which is normal to expect in a phablet short of model. There is Dolby logo being reported on this smartphone giving a better expectations for audio quality. Overall the gadget will get more appeal from users who are more keen to play games, watch movies and need to work relatively at faster pace.
This can be said to be contrary when there is news for upcoming flip models like Motorola Moto RAZR 2019 on one side and phablet models like Lenovo Phab 3 on another. It is reasonable as there are users who need small size model and also who are on other other side. Previously Lenovo Phab 2 models are available in price range of less than Rs. 20,000 in Indian market.
In similar expectations, Lenovo Phab 3 price in India shall also be not much different and price for Lenovo Phab 3 Pro could be slightly higher. Other models of Lenovo coming in few weeks time in 2019 is Lenovo Phab 3 Plus.
Source: FCC Listing, 2