LG Q9 One Price in India
It is not always the same parameter which is appealing to every consumer and some time the choice can be quite away from the tradition. Some time it also depends on the country and changing life style of the people living in it. Same holds true for the what people look for in a smartphone. We have seen different designs going from one end to another and also in the form of features which is quite obvious also.
One aspect which have been quite regular though not too popular is durability of the smartphone. LG is now coming up with its new smartphone LG Q9 One which has very high level durability making its life potentially long.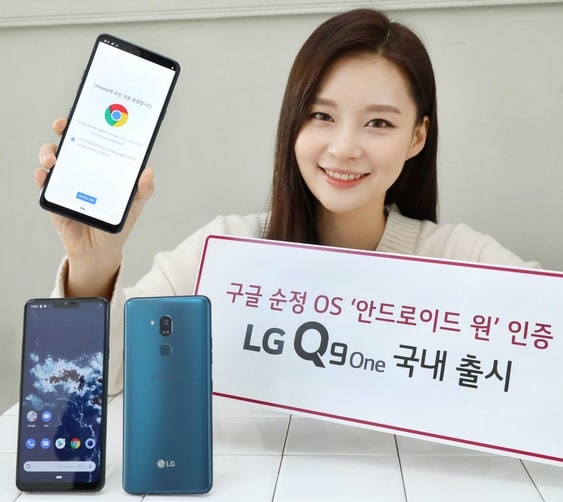 The previous model LG Q9 is already available in the Indian market at price of Rs. 21,999. The new smartphone LG Q9 One has been launched in Korea and in coming days it may get rolled out in other market. The price of new models once its launched will not be much different from its previous models.
The upcoming smartphone LG Q9 One has passed IP68 rating and it also meets MIL-STD 810G requirement making it one of the strongest model in the category. If you are used to rough and tough handling of your gadget, you shall try with this short of model. With just 7.9mm thickness, its quite a slim model which can be placed conveniently in your pocket along with other items.
With 6.1 inch screen and FullVision Super Bright IPS display, this shall come out quite appealing young and fashionable short of consumers. Having just 4GB of RAM is not so appealing but 64GB ROM is quite good. With 16MP main and 8MP front camera, its users can enjoy good quality photography every now and than. It has Android 9.0 Pie OS in its kitty.
In coming days, information LG Q9 One price in India will also be revealed.