It is not a simple task to remain relevant and among the top which ever segment we can think off and more so where the players are quite aggressive. There is focus on each and every aspect of the products which may be of very little importance to end users but the brands want to out do the other players.
This is true even for the smartphone especially in the 4G segment. In fact the 4G segment is equally competitive when it comes to network services also. The future of Indian market lies in the 4G and sooner or later most of the users will switch over to 4G.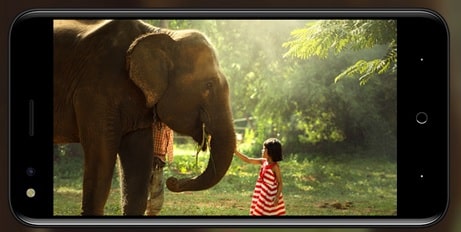 One of the key strategy that works in such tough environment is building family/extension of successful products and model. Micromax Bharat smartphone was quite successful in the market and company wasted no time to bring more and more smartphone in the same series. Now we are looking forward for Micromax Bharat 5 which is going to be slightly better than 4 model. We can expect the launch of 5 model before the year end 2017.However at the same time we can not ignore upgrade on the existing Micromax Bharat model also like the company has done for 2 with Micromax Bharat 2 Plus recently.
The processor may remain Quad core only but there may be some improvement on the RAM side as one may see 1GB slightly on the lower side and 2GB will make more sense. The storage space of 8GB in Micromax Bharat 4 may also be improved to 16GB but all will also depend on the status of the competition during that period.
So far there is no looking back in the competition and in fact select new players are entering into the market. Existing players like Reliance Jio are already giving tough time both with their network and also their phone. It has received millions of pre booking for its Reliance JioPhone which is also a push on the pricing front as it is coming only at price of Rs. 1,500 which effectively comes out to be free.
We will keep updating as and when we get clear information on the Micromax Bharat 5 price and other details once they are circulated.