OPPO PCLM50 5G Price in India
The list of upcoming modules which are 5G enabled is getting wider and wider with Chinese players making big chunk of it. People are getting leaks from multiple sources which is heating up the news on such phone much before their actual arrival. Few hours back, OPPO model PCLM50 5G has been spotted on TENAA and people are putting their brains in identifying which smartphone it could be for US market in 2020. Hope OPPO PCLM50 5G also lands in India in coming time in 2020.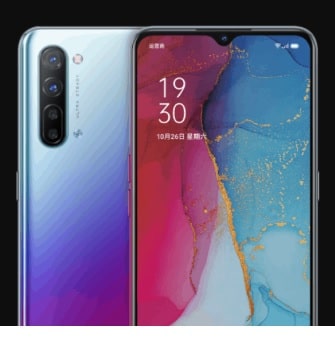 The image of OPPO PCLM50 5G is not so clear but from the information on the listing, it looks like it will be slightly better than OPPO Reno3 model. One feature which proves this point is presence of 2.4GHz Octa core processor where as Reno3 has only 2.2GHz one. If the same trend holds true, than one can expect at least 6.4 inch super AMOLED screen also.

Another feature of OPPO PCLM50 5G which is visible from image itself is water drop notch in the display. There was a similar model which was listed on 3C and both the models are same, than we can very well say OPPO PCLM50 5G will have 30W super fast charging.

Based on these we can guess for other features also as it indicates OPPO PCLM50 5G in a high price end category. The new smartphone shall poses 8GB RAM and 128GB ROM models to match the expectations of users in the target segment. Recently most of the models which are for 5G segment are either for high end price range or just below it.

Lets wait for final information on OPPO PCLM50 5G price in India.