Puma Smartwatch Price in India 2020
For working out in the gym, going for hiking in rough location for activities like this, smartwatch can also be a better option over smartphone if its Puma Smartwatch which is powered with Pumatrac for better performance as well as getting updates on your watch from your phone.
This is what so unique about Puma Smartwatch set at price of Rs. 19,995 in India for buying from Flipkart or official website of Puma India (https://in.puma.com/in/en/smartwatch).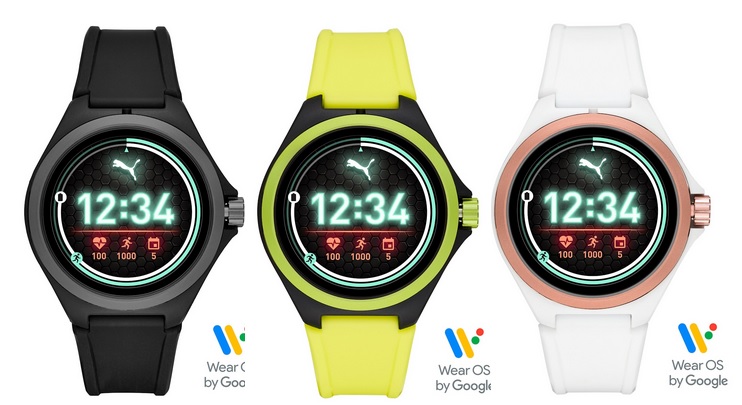 However if you buy online from Puma site, you can also avail discount up Rs. 2,500 and extra 10% discount if using HDFC credit card during winter period promotional offer. So effectively price of Puma Smartwatch will come around Rs. 15,000. Designed in collaboration with Fossil group which already has Fossil Q series of smartwatch in India, this is among the high end smartphone but justified for its usability also.
With the support of Pumatrac on Puma Smartwatch in India, one can measure calories, distance from your destination, speed of running, heart rate all on your wrist. Powered with Wear OS, you can measure heart rate with Google Fit on Puma 2020 smartwatch which will be add on for your exercise. It also provides latest weather update and hence plan and also reschedule if needed your activities accordingly.
If your struck in adventurous location, need some information on health or diet etc, Puma Smartwatch has Google assistance also to provide you on the spot support. With music on the cards, it will be easier to keep going with your fitness exercise. It would be a smart way to buy Puma Smartwatch online from its official site as the discount is really good out there. We will also provide information if Puma Smartwatch price in India is reduced at other stores also. It has warranty period of 2 years and got water proof design also but not sure if it has IP68 certification.
Pumatrac powered
Color models: black, yellow and rose gold
Wear OS by Google
Qualcomm Snapdragon 3100 Wear platform
1.19-inch AMOLED display
390×390 pixels resolution
512MB RAM
4GB ROM
aluminium dial
silicone strap
Bluetooth 4.2
built-in GPS
Google Fit
Google Assistant
battery; 1-2 days