Samsung Galaxy Tab A3 XL Price in India
With the hints coming in from different directions, its more likely now the competition in year 2019 in smartphone and other electronics gadgets is going to be more severe. Now only new models are being lined but also the newer versions of features are also going to get introduced in the market.
After being spotted on Geekbench some time back, Samsung Galaxy Tab A3 XL is now got listed on Bluetooth official site as model no. SM T-515. Not only this give confirmation on arrival of this model and also a hint on latest Bluetooth version that will come as a part of Tab A3 XL model in 2019.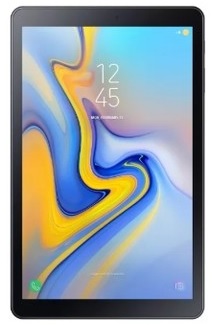 As per the previous leaked information, Samsung Galaxy Tab A3 XL will carry Exynos 7885 chipset which is slightly a better version over 7870. Its not the right time to explain more in details about what impact it will bring for end users. Another model Samsung Galaxy Tab S5e is also supposed to carry the same model and will hit market during the current phase only.
There is some information pointing the device Samsung Galaxy Tab A3 XL will carry 2GB RAM but quite frankly its not something that one would like to see in a model in year 2019. At least 3GB is something one would be content with both in terms of performance now and in coming years. In terms of OS, the tablet shall have Android 9.0 Pie to ensure users do not feel left out. More information will start rolling out in coming period only but keeping in mind the strength of Samsung tabs in India so far, users can look forward with good expectations here also.
It will be too early to think of at what price the upcoming tablet Samsung Galaxy Tab A3 XL will be available. But given the price tag of previous model, Samsung Galaxy Tab A3 XL price in India could well fall in the range of Rs. 12,000-15,000.