Veery slight modification here and there can make appealing changes in the smartphone and this is what Sharp is trying to do. However it does not got out of the acceptable limit which is key to ensure the original charm is not lost in the process.
Though Japanese company Sharp is not a so powerful in terms of volumes it has certainly been able to prove worthiness of its products very well. Sharp Aquos R Compact is the new smartphone in same way but its more of a slightly compact version for its Aquos R.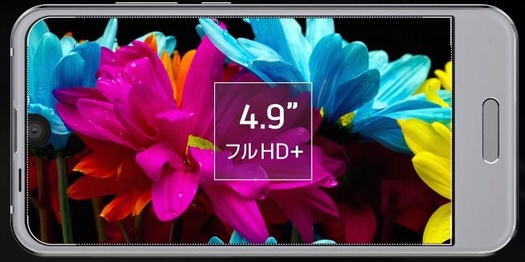 There are limited models of Sharp in the handset market in India but yet there is no end to curiosity that goes with any quality product. Sharp Aquos R Compact price in India will be not be the key factor as it will be more sought for latest features quality which one would not get in value for money models. The smartphone Sharp Aquos R Compact is going to be one of the few having Android Oreo in the kitty which even the base R model did not have.
It will be more appropriate to give insight into what is difference between Sharp Aquos R Compact and its base R model to understand its worthiness. In terms of screen, the size gets reduced from 5.3 inch to 4.9 inch but 120GHz refresh rate which Apple iPad Pro model have would definitely get thumbs up. There will be slight but noticeable improvement in the display quality here.
The RAM in Sharp Aquos R Compact is only 3GB as compared to 4GB in other model (32GB ROM down from 64GB) and hence you need to see carefully if it will be adequate for your requirement. There is change in the battery set up of Sharp Aquos R Compact also as you would get 2,500 mAh in place of 3,160 mAh in the first model.
Apart from these, the upcoming model Sharp Aquos R Compact comes with 16.4MP rear, 8MP front camera, Bluetooth 5.0 in the connectivity side. Its expected to hit Japanese market in the coming weeks through Soft Bank. Not sure when it will find light in other markets including India.
For information on Sharp Aquos R Compact price in India and other developments, we will keep positing regularly.