Vodafone Smart N9 Lite Price in India
There are very few models which parents can easily handover to their children without worrying much about lot many things. But these problem will get addressed to a large extent in the new smartphone Vodafone Smart N9 Lite which has been tested in Germany. There are multiple ways in which parents can control usage of this smartphone by their kids and also can monitor their activity also. Its little early to say, but once its launched, Vodafone Smart N9 Lite price in India would fall reasonably below Rs. 7k.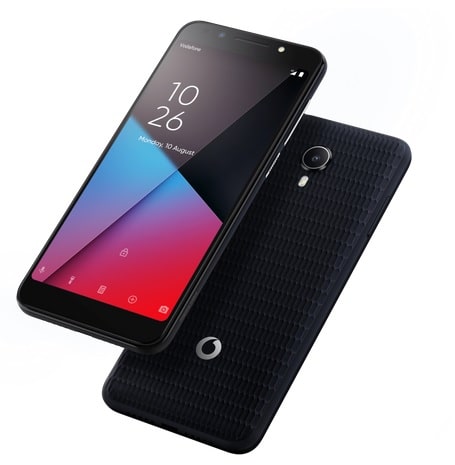 Continuing with the above aspect in Vodafone Smart N9 Lite, parents will have option to control the level of apps children can access. Also they can track in real time the location of this phone. Even if it has been set in mute condition, parents will be able give call with sound on Vodafone Smart N9 Lite smartphone. Though it is very budget smartphone in terms of pricing and is water down version in terms of features quality, still there is lot one would get here.
The key feature highlights of Vodafone Smart N9 Lite is 5.34 inch screen with 18.9 aspect ratio giving wider than expected platform. Its very durable smartphone which is one more reason why its safe to let kids enjoy this model. Also it offers better grip due to customized design which will further add to easy to carry for kids in your home.
Being a low price model, Vodafone Smart N9 Lite one certainly expect to bright features. It has 8MP main camera with flash and just 5MP on front end which in our view are quite reasonable. In the processing side also, it has 1GB RAM and 16GB ROM which makes it more appealing for light to medium category f usability. On OS front, it carries Android 8.1 Oreo (GO edition) though the another model Vodafone Smart N9 has Android 8.1 Oreo.
Final Vodafone Smart N9 Lite price in India 2018 coming soon here.
Vodafone Smart N9 Lite Features list in India
5.34 inch screen with 18.9 aspect ratio
1GB RAM, 16GB ROM
Expandable memory 32GB
8 main camera with flash, 5MP front camera
MTK 6739 WA (Quad-core 4×1.28GHz)
White pearl, black ice color models