Despite powered with some of the best quality features, Xolo Q2500 price in India is only Rs. 13,033 for users who are ready to buy from online stores. Xolo Q2500 price in India like other models of Xolo brand will come down in coming period due to competition in the market and may reach around Rs. 12K. Xolo Q2500 review for most of the features like camera, connectivity, screen, processing etc. is quite satisfactory, users shall be ready to embrace some of the drawbacks of this smartphone.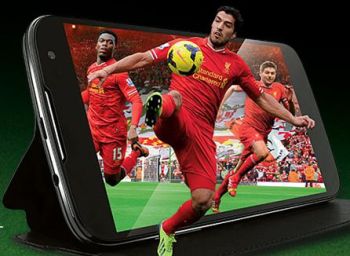 Xolo Q2500 Positives
Screen size: 6 inch
Processor: 1.3GHz Quad core
Memory: 4GB
Battery talk time on 2G: 40 hours
Talk time on 3G: 15 hours
Stand by time: 600 hours
Xolo Q2500 Negatives
2MP front end camera
Lack of dual SIM
OS: Android v4.2 Jelly Bean (old version)
Xolo Q2500 smartphone has plenty of positive features which will not only justify its price but will also ensure good demand in Indian market. To start with it has 6 inch screen which is provided in very few of the smartphone in the market. This will ensure its good demand from users who are otherwise looking at tabs in entry to mid level price range. With multiple sensors and 5 finger touch, the users will get even better with due course of time.
Xolo Q2500 also has 1.3GHz Quad processor which along with 1GB RAM will ensure users can do multi tasking quite efficiently. Even when there are plenty of files stored in the smartphone, users will find it much more convenient to move across menu items on the screen. Xolo Q2500 also comes with 4GB of internal memory which will ensure users can store many files without worrying about storage space or productivity.
Xolo Q2500 has 3,000 mAh battery which is simply marathon when it comes to its support for playing games and watching videos etc. This will ensure good demand for this smartphone from young as well as professional users in India. Xolo Q2500 can also surf for around 5 hours in a single recharge which will make it popular among users who wish to get information from net quite regularly.
Xolo Q2500 however has only 2MP front end camera for video chatting whereas users can expect 3-5MP camera easily in many of the smartphone available in similar price range. Also it has only Android 4.2 Jelly Bean OS where most of the latest smartphone in the category are coming with 4.3 version. Xolo Q2500 also seems does not has dual SIM and hence price sensitive users may not appreciate this.