Gionee Senorita Smartwatch Price in India
It has been long time since we saw new product from Gionee in Indian market and not much has been on the success side from its existing smartphone like its other counterparts. Now its coming up again in exciting segment i.e. smartwatch with the launch of Gionee Senorita Smartwatch along with Gionee Watch 4 and 5.
Among these models, Gionee Senorita Smartwatch price at Rs. 3,499 for online buying from Flipkart, the Watch 4 model is at Rs. 4,599 and Watch 5 at around Rs. 2,499. All the 3 models including Gionee Senorita Smartwatch are for entry level users and features are quite basic only.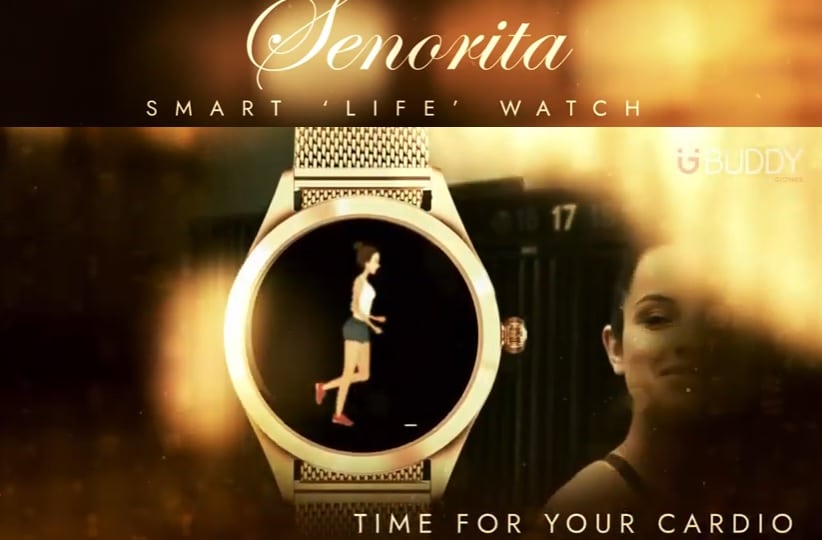 There is one similarity Gionee Senorita Smartwatch shares with some of the traditional watches and that lies in its silver metal grey colored strap and additional leather starp. Normally in smartwaches we see replaceable rubber bands with exiting colors which is not the case with Gionee watch Senorita.
Gionee Senorita Smartwatch is more exclusive for woman as its most of the features revolves around their daily routine. One of the key features among them is monitoring of menstrual cycle on this watch. In fact the official promotional video of Gionee Senorita Smartwatch has women actor and its moniker itself is good enough to sugggest also.
There is 130 mAh battery in Gionee Senorita Smartwatch which gives 3 days of working time. One can always gets SMS, alerts from social media on this smartwatch but there is no option to reply them oor engage in social networking on its platform.
On health front, Gionee Senorita Smartwatch comes with heart rate monitor, step tracker, blood oxygen level monitor, calorie meter. With option to add personal wallpapers and touchscreen interface, Gionee Senorita Smartwatch is quite impressive for its price level. In ruggedness the smartwatch has IP68 standard.
For buying online, Gionee Senorita Smartwatch price in India is Rs. 3,499 and smart users can avail various discount available on Flipkart like using select cards.
Source: Gionee India smartwatches list