Vivo Pad 3 Price in India
Though the festive season in India is over but the marketing season for smartphone and other electronics devices is far from over. In the coming days of year ending 2023 and also in the first quarter of 2024 there will be whole lot of models will be hitting the market and one of them is Vivo Pad 3 wich is true successor of Vivo Pad 2 and will come with upgraded features as well. It is expecte upcoming tablet Vivo Pad 3 price in India will be Rs. 24,999 which is close to price of Vivo Pad 2 in the market. There is confirmation Vivo Pad 3 will feature Dimensity 9,300 chipset which is much better than Dimensity 9,000 in Pad 2. Also there are other upgrades in features quality of Vivo Pad 3 which will give much shine to this new pad in 2024.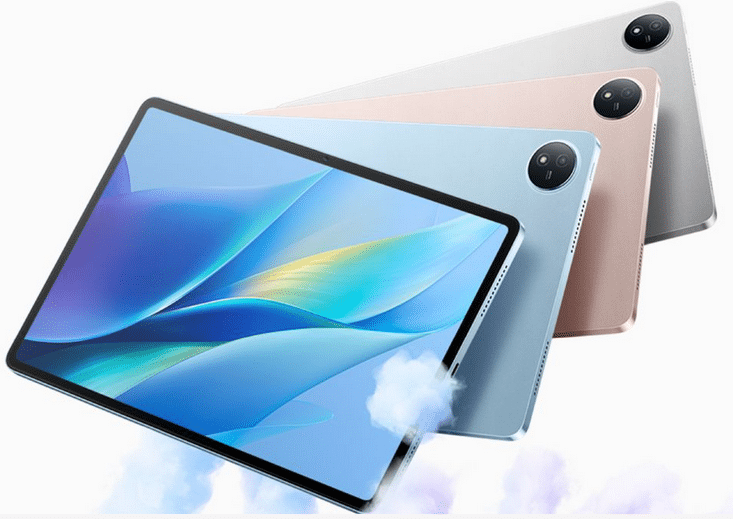 Vivo Pad 3 Features
The boost to the performance will be key driver of Vivo Pad 3 which one would be able to see in its features as well. The Diemnsity 9,300 will give much performance on 5G network applications which will also get support from Android 14 OS. The screen size in Pad 2 model was 12.1 inch and we may see slightly larger screen size this time around. On the RAM front Vivo Pad 3 may come out with 12GB RAM but chances are less as this add to the extra cost of this new device. The 8MP front camera is quite outdated now and one would expect at least 16MP one in the upcoming Vivo model Pad 3.
Vivo Pad 3 Features list
Dimensity 9300 chipset
RAM: 8GB
5G network support
Android 14 OS
16MP camera
44W charging
Vivo Pad 3 Specifications
More or less there will not be much change in the specifications of Vivo Pad 3. The new model is also going to be available in three color options i.e. black, grey and purple. In place of 128GB in earlier model in Vivo Pad 3 there shall be 256GB storage especially if this is going to support 5G network. Though the 10,000 mAh has very strong capacity any improvement will always be taken in good stride.
Vivo Pad 3 Specifications list
ROM: 256GB
Color: black, grey, purple
Weight: 585 grams
Height: 266 mm
Finger print scanner
Type C USB
Bluetooth 5.2
Vivo Pad 3 Review and Launch
The latest leak on Vivo Pad 3 suggest the tab is coming to market mostly like in Q1 of 2024 and Indian users can order it online from stores like AliExpress. Since its a lower mid price range pad with attractive features one would find it quite fit for personal as well as professional usage. For applications involving heavy graphics and need high refresh rate this device may not be the most suitable in the market.
Find more leaks and information on Vivo Pad 3 price in India for online buying.