After a long time, Videocon has launched new low price model and it shall be quite good in sales also. Videocon V1514 price is low and has few impressive features which will make it appealing to end users in India.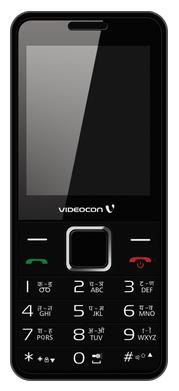 Videocon V1514 Price in India
The feature phone series of V mobiles from Videocon has given some very impressive models in recent times and Videocon V1514 is a simple continuation of that. Videocon V1514 price is yet to be revealed officially but users can expect to come in the range of Rs. 1200-1500 in the initial phase. The low price mobile Videocon V1514 is meant for users who need better camera and screen in their first mobile in India. Other important features of Videocon V1514 in India are FM radio, Bluetooth with A2DP and good memory level which are adequate to make it slightly better proposition over its competitors in the market.
Usually entry level mobile in India comes with FM radio but does not offer song recording option but Videocon V1514 has that option. The users of this model can store their favorite songs but only few of them as its overall memory is very limited. Videocon V1514 comes with dual SIM option on GSM network and also has good memory which will enable users to make better use of this. It has 200 SMS storage capacity which is almost double than normally seen in other models. The phone has expandable memory of 16GB though some of the models in recent times are coming up with 32GB option also.
Videocon V1514 will offer slightly better option to users who loves videos and images of better quality as it has been powered with 1.3MP camera. It does have LED flash support to further enhance the quality of videos and images even during low light condition. Videocon V1514 has 2.4 inch screen which along with its alpha numeric keypad is more in line with expectations only. Available in black color model, it has SAR value of 0.6830 W/Kg which is much with in the permissible limits only. All these usability aspects and low Videocon V1514 price will make it a good model in the Indian market.
The mobile Videocon V1514 has 1000 mAh battery and users can expect at least 4-5 hrs of talk time on 2G network. If you are going to use dual SIM option, even than its battery will provide satisfactory support. Videocon V1514 is designed in bar form and have very simple design only. Its weight and dimensions also looks on average level only. It is already listed on the Videocon website and soon we will find on shopping portals.