DOOGEE S90 Price in India
Few days from now will open up window to the new world of technology in smartphone at the mega event MWC 2019. Even the existing technology framework will be seen in newer heights to capture the attention of the audience at large.
Even the new smartphone are putting their best to offer to present top of the class quality models and Chinese players are not far behind. DOOGEE which is a Chinese brand not so popularly known is ready with its DOOGEE S90 which is first in the world a modular rugged phone which is almost unbreakable.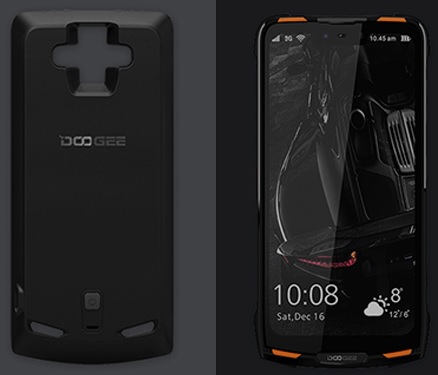 There are couple of features where DOOGEE S90 can boast off and users will not find them most appealing as well. The smartphone is dust proof, water proof up to 5 meter depth for 2 weeks, humidity, transportation proof and many more enabling users to work in most care free manner with this device. Also this smartphone with 5,000 mAh battery offers two days of non stop working but also with smart processing quite good in energy saving.
The new smartphone DOOGEE S90 can be used with different modules to functional as a game console, walkie talkie and many more widening the scope like never seen before. It has night vision mode camera for better photography in night time on 16MP+8MP set up. There is 6.18 inch FHD+ Screen with top notch which may not be very advanced but still with potential to give very good usage experience.
DOOGEE S90 comes with 6GB RAM and 128GB ROM to ensure neither there is shock in processor nor there is limitation of files one would like to store. This smartphone is quite handy for gaming as well as for professionals who travel quite a lot. Its already available for booking on official site of DOOGEE S90 and comes with good attractive offers also. The earlier S60 model is available in India at the price of Rs. 22,999.
DOOGEE S90 price in India is also expected to be around Rs. 22,000 but it will take some time before users can actually buy it.