Sony Walkman NW-A105 Price in India
The devices which are meant for playing music have to be sound from every aspect to give full entertainment. There are lot of components in a track which only high quality device can capture and play. Sony has left no stone un turned in devising Sony Walkman NW-A105 including its body which has rigid aluminium frame. Having this type of body frame in Sony Walkman NW-A105 will give clear sound quality, stable sound and also solid bass.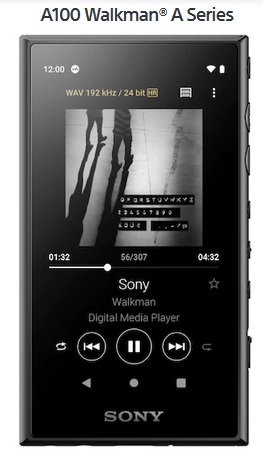 Apart from aluminium frame body, the new device Sony Walkman NW-A105 also has advanced solder containing gold in the circuits to enhance the quality of sound. Very few brands have given so much in depth information about the product design which shall go in long way in convincing end users about quality.
Sony Walkman NW-A105 also has premium wireless codec i.e. LADC which is claimed to up to 3 times better over routine technology when it comes to sound quality. The Walkman comes with Android 9.0 OS which is one unique part which certainly was not there in original Sony Walkman which was launched 40 years back.
As compared to NW-A50 model, Sony Walkman NW-A105 has larger screen where as the device size is almost same. The model is also known in the market as Sony Walkman NW-A100 and Sony Walkman NW-A105/BM E model. With 16GB of internal memory, a large catalogue of tracks one can store here. The device battery has playback time of up to 26 hours in a full recharge. Sony Walkman NW-A105 price in India is Rs. 23,990 which is little expensive.
Sony Walkman NW-A105 Features list
Android 9.0 OS
26 hrs playback time
NFC
Bluetooth
Wi-Fi for downloading and streaming
Aluminium miled frame
16GB internal memory
S-Master HX™ digital amplifier
High-Resolution Audio compatible
4 Color models