Sony Xperia 1.1 Price in India 2020
There has been lot of news on what Chinese, US and South Korean brands mainly would bring on the table on the upcoming MWC 2020 event. Now it seems the focus is getting wider with the entry of Sony also which is not a top player in smartphone but its select series like Xperia is class different.
Leaked online Sony Xperia 1.1 is new model which has penta camera is whole new environment to offer when it comes to photography. Certainly Sony Xperia 1.1 price in India is expected to be in high range i.e. above Rs. 70,000 buts its worth in more than one ways.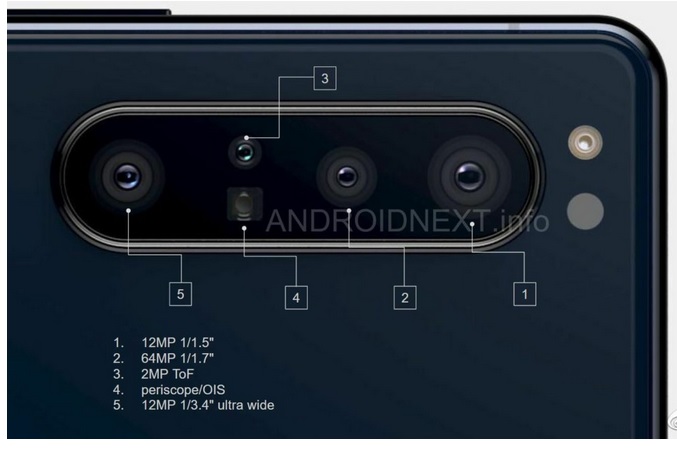 It goes without saying models like Sony Xperia 1.1 are with cutting edge technology and powered with top notch features and also enabled for latest network like 5G obviously. Also there are more than one feature to substantiate that and you can count on like presence of Snapdragon 865 in it.
If one look at the OS, Sony smartphone Xperia 1.1 will have Android 10 OS with better compatibility among its applications also. The main features which will give edge to Sony Xperia 1.1 among its competitors in 5G high end segment is its camera quality. it has been powered with penta camera though information on selfie camera is not yet leaked. It will have 12MP+64MP main camera+2MP ToF (macro camera)+12MP 1 / 3.4-inch ultra-wide-angle and a periscope unit / OIS (also read Sony Xperia XZ2 Compact model).
To ensure best potential usage of top end camera quality, Sony model Xperia 1.1 will have 4K HDR OLED display on a wider screen. Probably it will also poses Sony IMX 555 sensors which are known for very crystal clear quality output. In India, Sony Xperia 1.1 may be launched in the month of February or March 2020. Recently company also market 40th anniversary of its Walkman with re designed Sony Walkman NA-105.
We will provide information on Sony Xperia 1.1 final price in India 2020 along with full list of features and specifications also.