ZTE Blade 10 Smart Price in India 2020
With the slowdown in economy Worldwide, the demand for 5G handsets is not expected to remain as such and will weaken further due to Corona virus.
Hence it make all sense for smartphone players to continue with aggressive launch of 4G models and ZTE Blade 10 Smart is one more in the series. The smartphone is meant for European market and with price tag of $199, ZTE Blade 10 Smart is going to be entry level smartphone.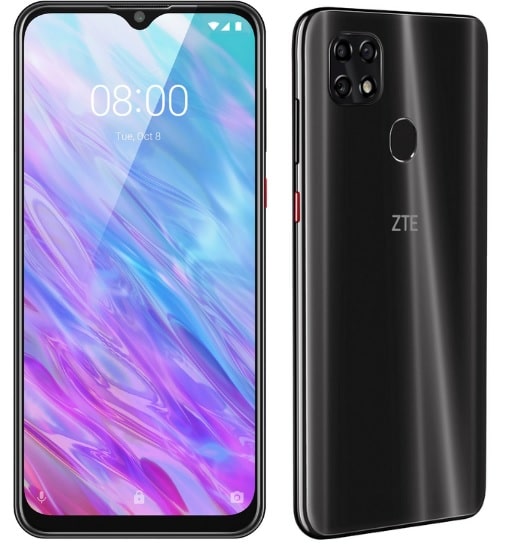 There are limited features only leaked for ZTE Blade 10 Smart on Twitter but one can get good sense of what will be overall make up of this model. The screen comes with water drop notch and curved design and size is in the mid size. The typical power button like for any ZTE models is in red color and placed on right side along with volume button (also read ZTE Blade V10).
Similar to ZTE Blade V 2020 phone, this also has rear end camera in triple set with LED flash placed in a square box on top left corner. The new ZTE smartphone Blade 10 Smart also carries a selfie camera for which further details are yet to come.
On the RAM side, ZTE model Blade 10 Smart will have 4GB and 128GB ROM which shows its for entry level users with not very high end applications in mind. Though its not yet confirmed, but on OS front we can safely assume for Android 10 (compare with ZTE Blade V10 Vita).
For more information on battery, processor, charging type and screen size for ZTE phone Blade 10 Smart we need to wait for some more time. Certainly this is a 4G model but good value for money product.
Once launched, we will post information on ZTE Blade 10 Smart price in India 2020 also.