The brand is quite well known though there have not been best seller models but with widening of product portfolio will certainly add to its market depth in US. We are talking about Chuwi which has smartphone, desktop, laptop and also tablet in its portfolio. Now its coming up with its low priced tablet model Chuwi HiPad Air in US and already started selling from Banggood. Though its not yet listed on its official site, interested users can buy Chuwi HiPad Air at price of $231 including taxes and shipping changes from this online platform.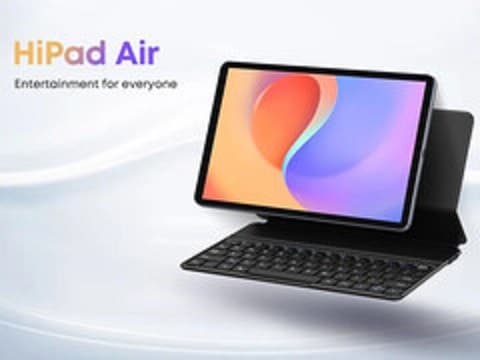 There are quite basic features list in new model Chuwi HiPad Air which also go in line with the price level at which it is set. One thing which is bit better in this model is latest OS version i.e. Android 11 where as the earlier models from the brand has 10v only. This will add some level of compatibility and hence better performance as well.
Chuwi HiPad Air Features list
10.3 inch screen
16:10 aspect ratio
4GB RAM
128GB ROM
5 camera on both sides
Android 11
7,000 mAh battery
keyboard
Chuwi HiPad Air comes with 10.3 inch screen size and 16:10 aspect ratio and 1200×1980 full display resolution. This shows clearly its apt for light to medium level of usage and not for top end professional activity. In the kitty also comes 4GB and 128GB eMMC flash memory which is quite good for a entry level tablet.
In the camera section, Chuwi HiPad Air has 5MP camera at the front end with face recognition capability and a similar capacity camera at the rear end also. For better quality voice it has dual 1 W speakers and powerful 7,000 mAh battery for long time operation.
Chuwi brand is not there in Indian market so its not expected to be launched here. One can buy Chuwi HiPad Air in India at expected price of Rs. 13,999 through online platforms only.
Source: Chuwi HiPad Air official site