Motorola Edge S Price in India
This year Motorola is going to be quite heavy in 5G smartphone segment and this is going to be seen in coming days also.
There are some new leaks coming out about Motorola Edge S smartphone for its launch on January 26th, 2021. If the leak on Motorola Edge S turns out to be true, it means the model will come to Chinese market first and in some course of time may also land in Indian market.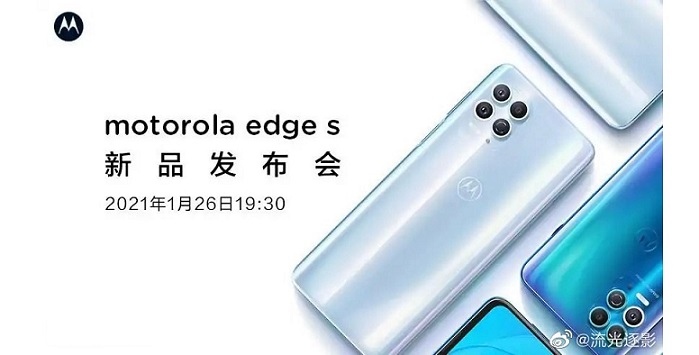 There is still mystery on the main features details of Motorola Edge S and sounds it will last till its final release. Based on the supposed leak of Motorola Edge S, it will be in silver and light green color model. The quad camera set up will be there on the back side and double punch hole camera on front side.
There is some expectations the new smartphone Motorola Edge S will carry Snapdragon 870 SoC but this is not one shall take very seriously. Also there is hint the model will carry 6.7 inch screen.
Right now there is no information on Motorola Edge S with regard to its battery, camera, charging type, RAM, ROM and other features.
Since the Edge series is in the expensive side, Motorola Edge S price in India is also going to be in the range of Rs. 40,000-50,000.