Motorola Edge Plus Price in India
There are couple of interesting ways in which companies can name their smartphone models which some times makes them quite exciting also. When the fad for selfies picked up in early stage, many smartphones had selfies in their model name to clearly indicate what their main application is.
Now look at Motorola especially its second phase in which its using the speciality feature in the model name which makes it easier to understand what's unique feature going to be. Its upcoming model Motorola Edge Plus is also expected to go in same direction which is going to be in Arizona as per the latest leaks (also read Moto G9 Play).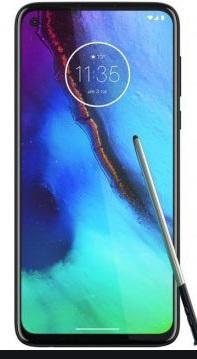 There are few indications which points to Motorola Edge Plus to be a high end price model in India and any other country where it will see light of the day. If name of the Motorola model depicts main feature then we can expect Motorola Edge Plus to come with edge display which only high priced models can afford to have. If its Edge+, than it goes even one step further.
One more information which has got leaked recent times is Motorola coming up with new smartphone with Snapdragon 865 processor but name of the model was not revealed or indicated. There is possibility it may be for Motorola Edge Plus only and if its not, expecting Snapdradon 865 and Android 10 OS is very realistic. This has more chance as the new Motorola model is for US market for which most smartphone are coming with 5G capacity features.
There is also leak from Evan Blass that Motorola Edge Plus smartphone will be entirely different from existing portfolio. It means we may get to see Motorola smartphone Edge Plus which will redefine the brand image of the company and hence may give much need boost to its market share.
The new leaked model Motorola Edge Plus price in India may come around Rs. 32,000 but one can not confirm it. Its arrival also is in grey area right now.