Realme gaming smartphone Price in India 2020
In coming days Realme is going to come out with a surprise for its potential consumers with a smartphone with all new application.
The leaked Realme smartphone (most likely) on with two images not only depicts a significantly new design. Also this may turn out to be the first gaming smartphone from Realme in the market. The probable Realme gaming smartphone price in India is as much a mystery as much its other details are.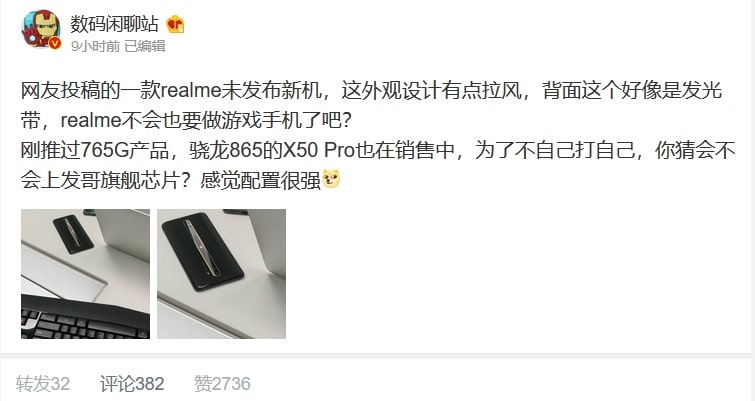 In the leaked images of Realme gaming smartphone on Weibo, the unique design shows a shining belt in the middle of the back. The strip also hosts quad set camera in vertical single line shape along with Realme logo in the middle. The LED flash has been placed on the side of the strip and not along with camera.
Only back side of Realme gaming smartphone is visible in both the images and front side is quite a mystery and hence screen design and notch design etc. is left for future only. In the Chinese wording, it has been asked if you think its a gaming smartphone which is a major clue to take it as a gaming smartphone.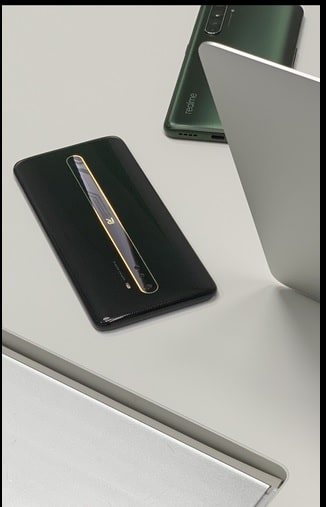 Since this is lock down period from Corona virus and brands are focused on smartphone with application that will find most usability in such situation. Hence Realme coming out with its first gaming smartphone looks quite logical.
Soon we will post information on Realme gaming smartphone price in India and other features details as they are available.