There is new smartphone series is coming from Realme and its officially teased to be Realme NARZO.
There is no additional information even confirming if its a smartphone or a smartwatch but a close look at Realme NARZO poster and meaning of NARZO gives a much clear indication. NARZO means someone who is magnetism and one of its kind with self evolution. Now this can be a characteristic of a smartphone only and certainly not a smartwatch.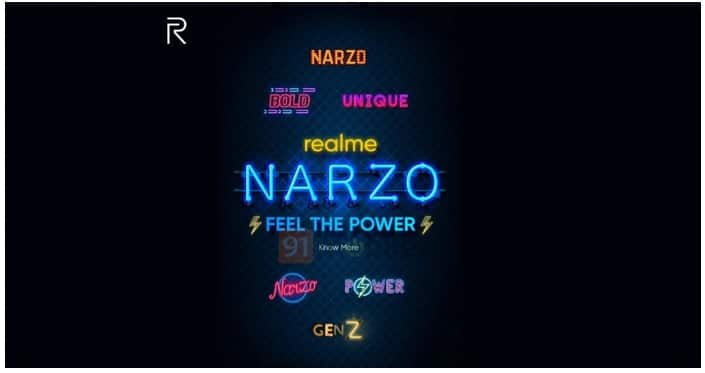 Even in the official poster of Realme NARZO, there is word BOLD which certainly can be a characteristic of a smartphone and not a smartwatch. There are blogs which claims to have insider inputs confirming this is going to be a new premium end smartphone series with 2 models in the start.
Another word is Genz used in the Realme NARZO teaser which usually used in the context of smartphone only. If one see the space in which all letters are written, its more close to a smartphone screen. Also the the moniker word NARZO in the middle has prominent display and positioning which indicates the device would have great high quality display. This again is prominent feature of a smartphone and much less chance of being for a smartphone.
All the logical conclusions points, Realme NARZO would be a high end smartphone series. The first smartphone of Realme NARZO would come to Indian market and more likely through online launch. For details features and specifications of Realme NARZO smartphone, one has to wait for some more days for more leaks and official information.